'Bucky' - First Attempt
'Bucky' - First Attempt
'Bucky' - First Attempt
by
LynnyM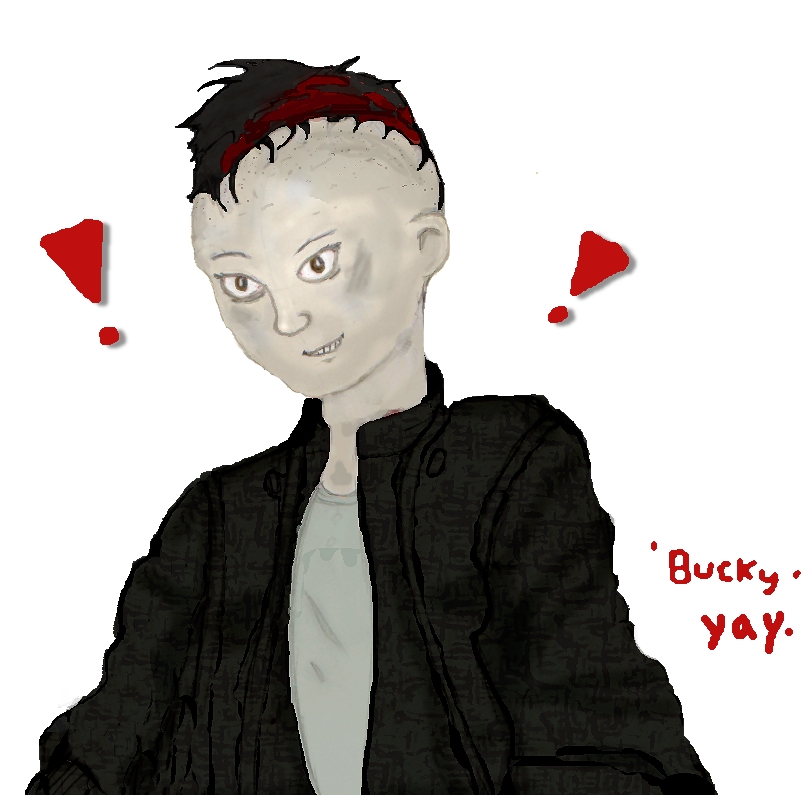 Description
I suppose you could call this a character from Metropolis; he's one of Atlas's buddies, the one who enjoys guns and had an irrepressible desire to kill the kids.<br />
<br />
Recently, I've taken up writing fanfiction about Atlas, and I affectionately named said character 'Buck Flip'. <br />
<br />
This is a fairly emotionless picture. I don't have much of a passion for drawing, though I do enjoy art. I'm not very good at coloring, either. I was going to do this in Nupastel but I chickened out and finished it on Paintshop Pro instead. The color job took me about a month, which is a fine example of how slow I am.<br />
<br />
He was holding a rifle, but I decided it would be better to make the rifle big, and I didn't, so I erased it and filled in the missing parts with (lazy) a clone brush and a few touch ups.