Squall's RANT!!
Squall's RANT!!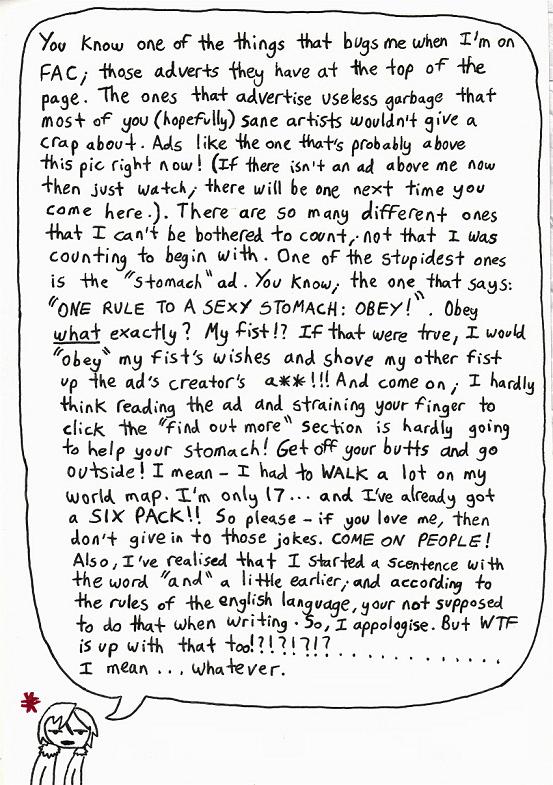 Description
Ok. I know this isn't much of a picture, but I really wanted to put it up here and I really want people to see it. So I figured I'd put it in my gallery rather than in "scraps", because I figured that people would be more likely to look at someone's gallery than their scrap selection! ;P

Here, Squall is basically having a good old rant about something that's clearly been on his mind (and has crossed my mind too, on occasion!). LOL

Hope you enjoy!

P.S. OMG! My first entry with "some" language!!