I LOVE YOU, MAGIC POT!
I LOVE YOU, MAGIC POT!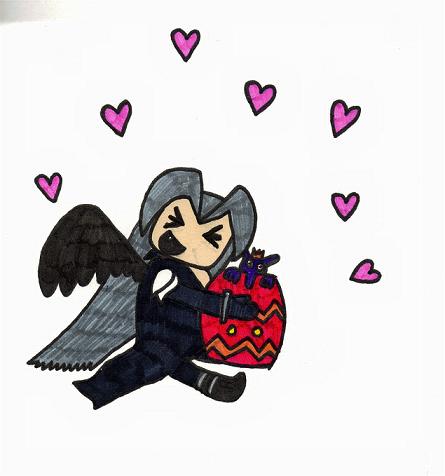 Description
Now this picture actually HAS a story (all be it a small one!).
Ahem.......

I was playing Dissidia on my PSP - fighting through "Inward Chaos"; the last and TOUGHEST chapter in Story Mode. Your enemies range from level 90 something to 100+, and by then you can struggle! My chosen character was Sephiroth (level 100) and my chosen summon was Magic Pot (Auto, of course).
When I ws in Ex Mode and my HP attack didn't have enough power, out comes Magic Pot; giving me an attack that went from a couple of hundreds to a FEW THOUSANDS!!
Next thing I know...... BOOM!
The enemy is defeated in seconds by the almighty SUPER NOVA!!
This happened so many times to me that I thought: "This epic moment MUST be captured!". So, here it is.

Let me know if you've had any AWESOME Dissidia moments.
ENJOY!
General Info
Comments
2
Media
Ink or markers
Time Taken
around 1 hour
Reference
an awesome Dissidia moment!