Their dirty lil secret
Their dirty lil secret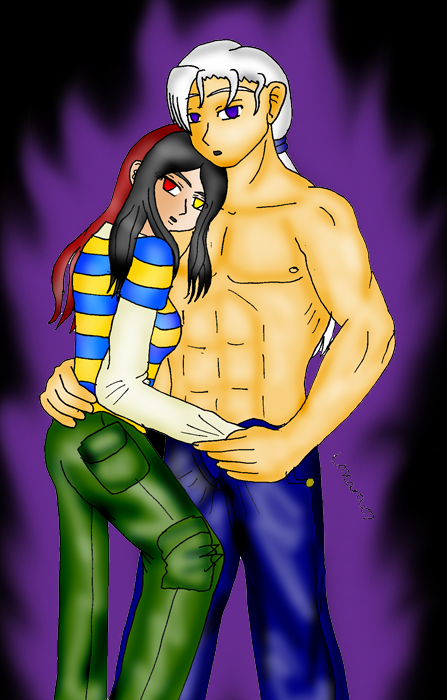 Description
NO! She doesn't have her hand down his pants! She's pulling them up! XD

Let me exlpain you see in training, the computers broke and put Harva in danger, in her panic a dark aura went round her and she killed anything in sight. So yeah she's dangerous X3

Kek showed his panicking when he tried to get her out the training room and punched a steel door shattering it as she walks out........