Watered Down
Watered Down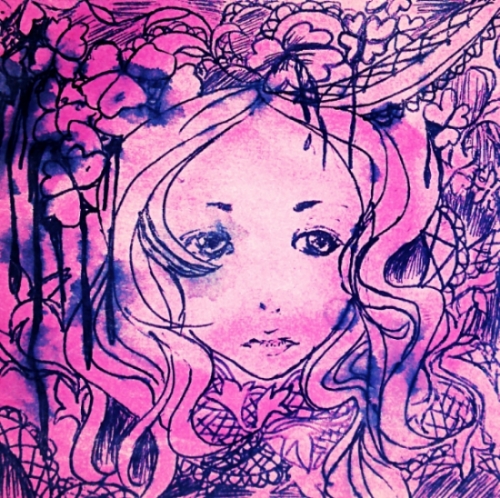 Description
I was randomly doodling the face of a fantasy creature that I didn't know what it was, but in the end it turns out to be a merlady. I had hated the doodle and was going to throw it out, but then I spilled water on it. It gave me the inspiration to keep on with the doodle and here we are now. 
This is more of a filler for the followers considering I haven't been able to get on and post some of my more intense drawings as of late. I have 3 more drawings to post within the coming weeks.
Drawn on post-it note with ball point pen. 1 hour including water drying time.