Ashlee Simpson (Wentz haha)
Ashlee Simpson (Wentz haha)
Ashlee Simpson (Wentz haha)
by
Madonna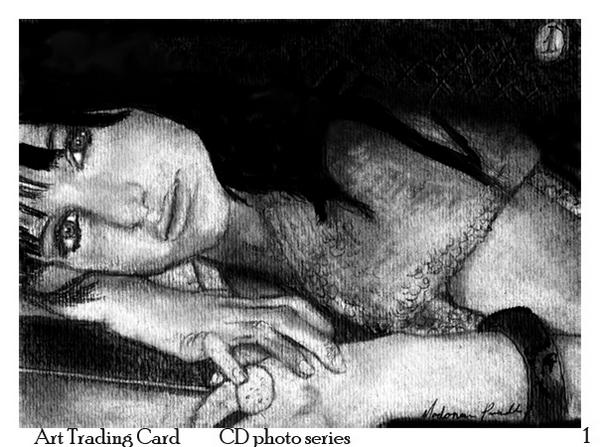 Description
Did this either in March or April 2008. In small scale, like 5" x 4" on watercolor paper. Haha done with grapite and charcoal>(of all things)!

But I rememer in high school how my art teacher told me about these art trading cards, artist made for each other in small scale. Almost like baseball cards.

So I wanted to do a collection of CD covers(or backs), like a trading card deck of them-with one artist representing one letter of the alphabet.

Sadly only spit out one of these. Who knows, I just might get around to the Beyonce one.
General Info
Comments
0
Media
Graphite pencil
Time Taken
2hours+
Reference
Ashless Simpsons 1st CD