Gelatine fanboy
Gelatine fanboy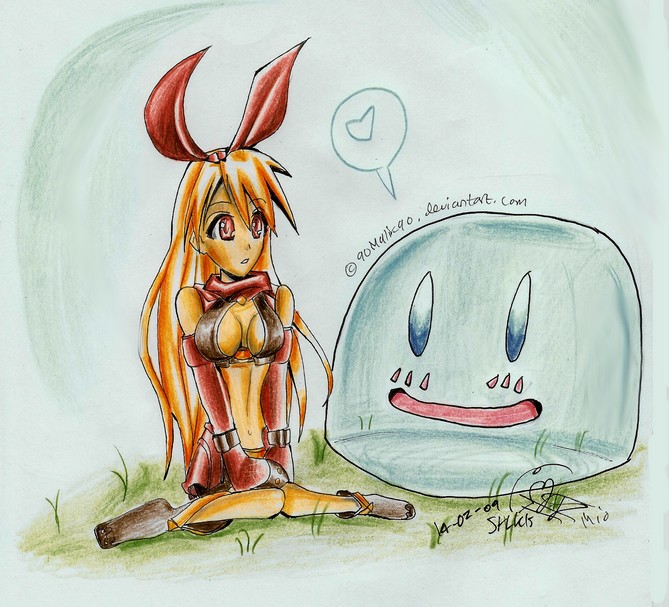 Description
The game states Nell is twelve years old. I DO NOT APPROVE OF THAT. Just so you know, it's not my fault that her rack is as abnormal and anime as expected of Japanese RPGs. It actually shocked me that in the first game in these series, NO ONE really had a rack. Everyone was flat as pancakes in front, literally. I was pleasantly surprised (though I see nothing wrong in a nice rack, just don't put giant blown up water balloons on a FREAKIN' TWELVE-YEAR OLD! Honestly, they're larger than her older sister's!).

... Well anyway, I LOVE THIS SERIES.

... Oh, and that monster eying her? That's a Puni. It appears in all of GUST's RPGs as far as I know, but I'd say they're mostly known in Atelier Iris.