Ceres Portrait
Ceres Portrait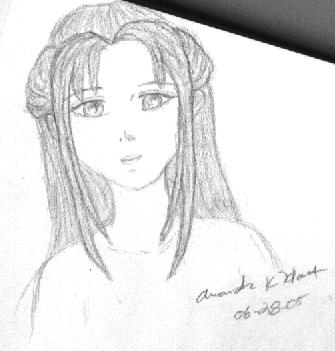 Description
Yes, I know she's crooked. I drew her in the upper left hand corner of my sketch book. I tried angling it, but wasn't right on, but I didn't feel like rescanning. Yeah, I'm lazy like that.<br />
<br />
And yes, I know it doesn't look like Ceres much, but I did use a pic of Ceres as a reference, and I intended it to be her. My friend Yiwen actually says she likes this better than the original pic...<br />
<br />
...blasphemy, I say. No one is better than Yu Watase!<br />
<br />
Comment. You know you want to.<br />
<br />
Even if you don't want to, please still do.