Schlechte Katze
Schlechte Katze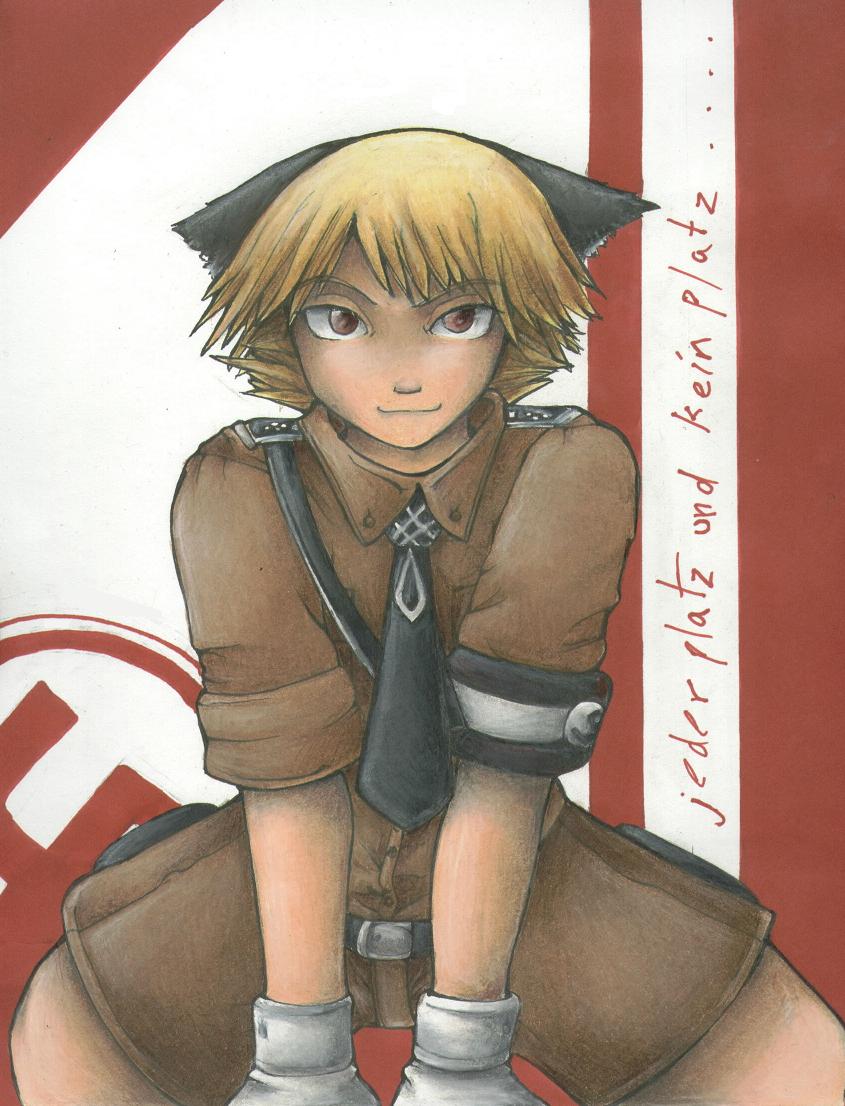 Description
O HAY a Nazi.

Fanart for Hellsing of the (rather adorable) Schrodinger, Werewolf cat-boy in Major's ranks of Nazis. A bit of a lap dog, too. But he's a cat-boy. Lyk woah!

The German over there roughly says "Everywhere and nowhere", one of Schro's lines from the manga.

Prints of this were sold at Tekkoshocon...they sold more than any of my other stuff!! xD What does that tell you about youth today, I wonder?