Sibling Rivalry (chibi) part 2
Sibling Rivalry (chibi) part 2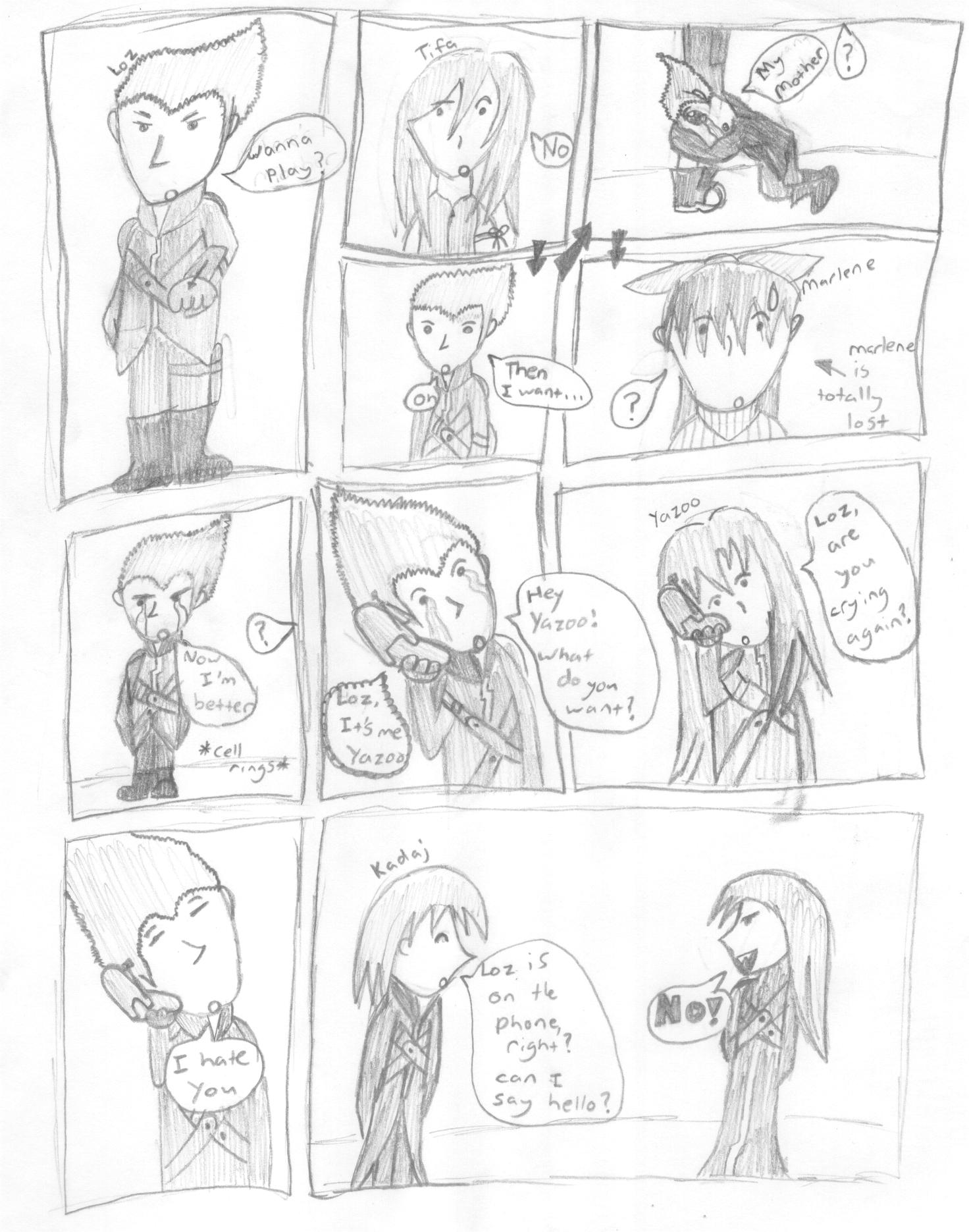 Description
For those of you that are too lazy to enlarge the picture here's what they say:

Loz: Wanna Play?
Tifa: No
Loz: Oh. Then I want...My mother
Tifa: ?
Marlene: ?(Marlene is totally lost)
Loz: Now I'm better
Tifa: ?
*cell rings*
Yazoo: Loz, it's me Yazoo
Loz: Hey Yazoo! What do you want?
Yazoo: Loz, are you crying again?
Loz: I hate you
Kadaj: Loz is on the phone, right? Can I say hello?
Yazoo: NO!

General Info
Comments
4
Media
Unspecified
Time Taken
Reference