SC
SC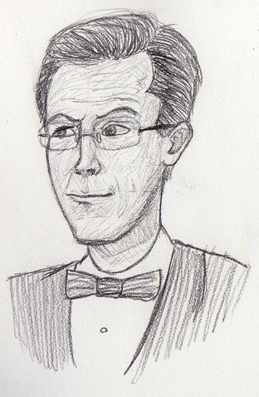 Description
I <3 Steven Colbert.

Every time I watch the Report I think to myself: "I should draw him."

I never fail to feel compelled to draw him.

Now I finally have.

I'm not much of a realist, but I've been giving it a shot lately and this seemed a sensible progression. He is awesome, after all.

I want a "I <3 Steven Colbert Shirt," seriously.