Yu-Gi-Oh! - Screenshot - I wish..
Yu-Gi-Oh! - Screenshot - I wish..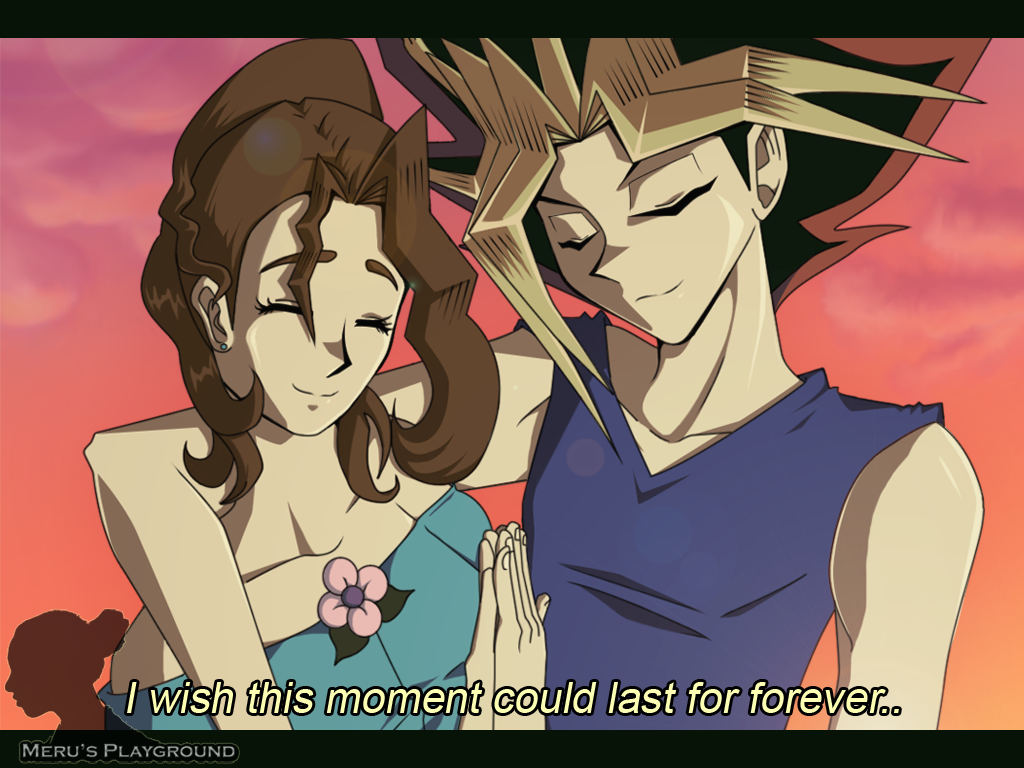 Description
My Yu-Gi-Oh! - Upendi picture as a screenshot, I removed the pink leaf behind it and added some effects.
Anime:
Yu-Gi-Oh!
Season:
None.
Character(s):
Yami Yugi / Atem
Meru Nazo
Geisha name:
Masami
Couple:
ThunderCloudShipping,
Yami / Atem(u)× Meru Nazo
Meru:

"I wish this could last forever, our moment..
too bad I know, it doesn''t. We need to defeat the evil powers that are crossing our roads, before it will cross more people their road.."
Artist''s Comment(s)
Well, since I think some people their computers have frozen cause of the size from my Yu-Gi-Oh Upendi picture I tought, I''ll make a screenshot version so people can see it''s original size :)..
NOTE: Please, do not edit my drawings or steal my poses, I work very hard on them.
Yu-Gi-Oh! © Kazuki Takahashi
Yami yugi / Atem © Kazuki Takahashi
Meru Nazo / Masami © MerusPlayground
General Info
Comments
6
Media
Other digital art
Time Taken
30 Hours, or more.
Reference