TNBC Shakespearean Jack
TNBC Shakespearean Jack
TNBC Shakespearean Jack
by
Mik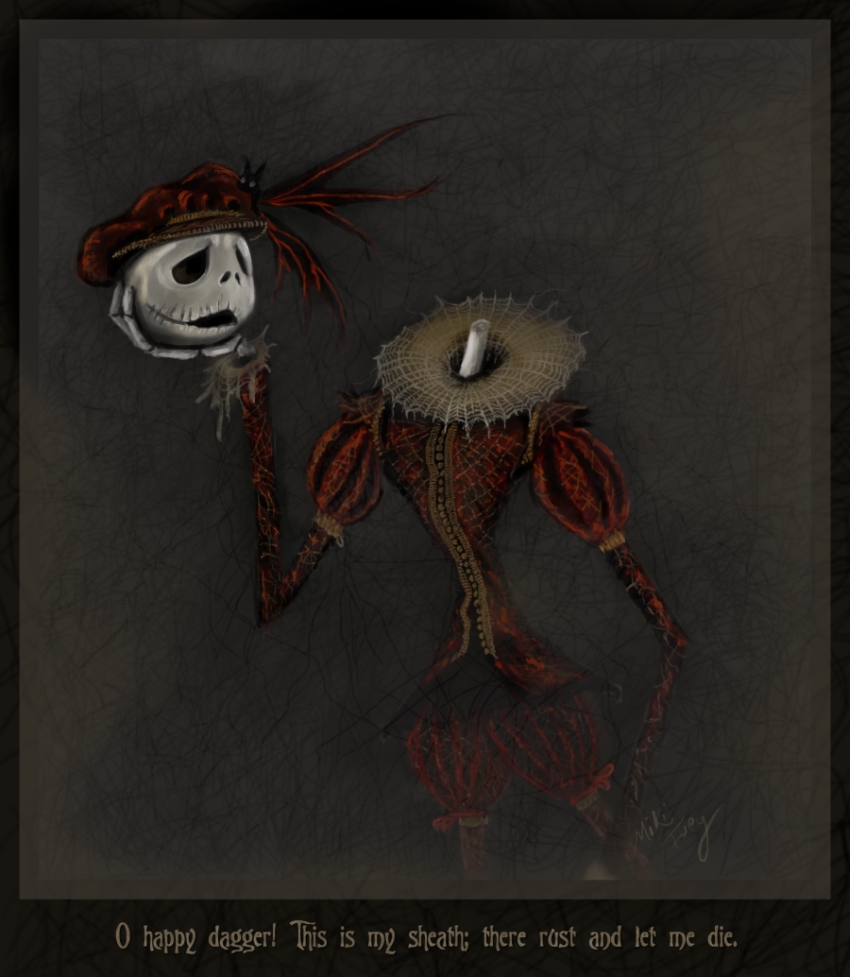 Description
Jack Skellington from "The Nightmare Before Christmas" as Shakespearean Jack -

The lyric "And since I am dead, I can take off my head
To recite Shakespearean quotations" from Jack's Lament is how I came to drawing this.. I always wanted to draw him in old Shakespearean clothing ... I finally did it and added a quote to go with it...


Was drawn over Open Canvas with my tablet..