Charlie M. Williams
Charlie M. Williams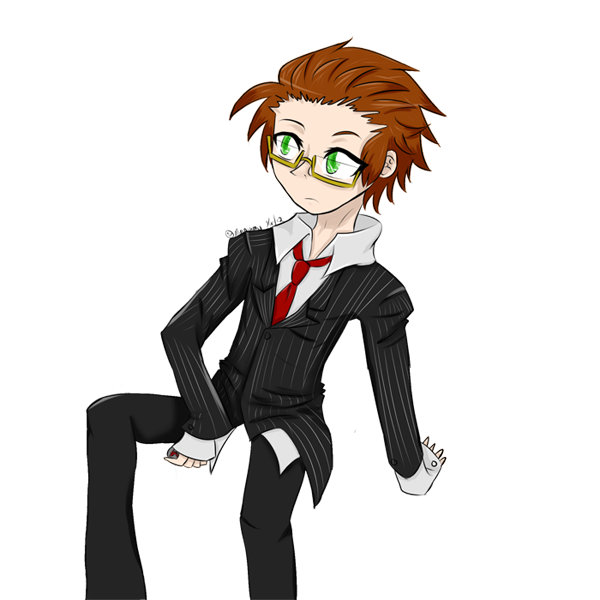 Description
Based off the series The Chronicles of the Imaginarium Geographica


Born in 1990 and living in the current year 2012. Charlie was born with the name Charles Michael Williams after his Great Grandfather Charles, and his Grandfather Michael Williams. He works part time at the Oxford University stocking shelves as well doing a lot of the filing. Though he does have a secret of his own. He is infact a Caretaker himself. After the run in with a caretaker on last dying wish Charlie had taken the book into a safe keeping. Though the Original was not with him. He had been given one of the many copies that were made. He still managed to study the book and already knew a lot of the languages from previous research.

It had been many years later after endless research that he managed to finally be able to get all the proper research needed to read the book. He might not have understood the meanings but the words he could easily read.

During night of the 3rd day in April it had been raining as he was headed home from a long day. He had the book in a bag over his shoulder as he held an umbrella in his hands to avoid from being soaked by the rain. He heard a noise from around him as he turned and saw no one there. He contiuned along and turned again as the sound of rustle from the bushes. No one was there once again. As he turned back a large beast stood in his pathway. His eyes widened in fear as he quickly dropped the umbrella and took off running as he pulled out his watch. A few turns of the hands as he hit the top and he found himself back in time of the early 1900s.

After venturing around he found himself being chased again. It seemed those monsters had also been here in this time as well. With no time to stop and think he ran downs the docks near the water. He boarded along a ship and hid below deck in hopes for safety. It was there they he met Jack and John who mistaken him for Charles. In lost confusion he had only ended up being then strip searched for a map that would lead them to where they had needed to go. Charlie had been slightly confused and paniced as they had done this. It wasn't until Charles stepped in that things had started to calm down and slowly be explained. Though this is where the journey starts for Charlie. Now standing side by side with his Great Grandfather where will his journey take him now?