Scheming Pair - Arai x Sasabe
Scheming Pair - Arai x Sasabe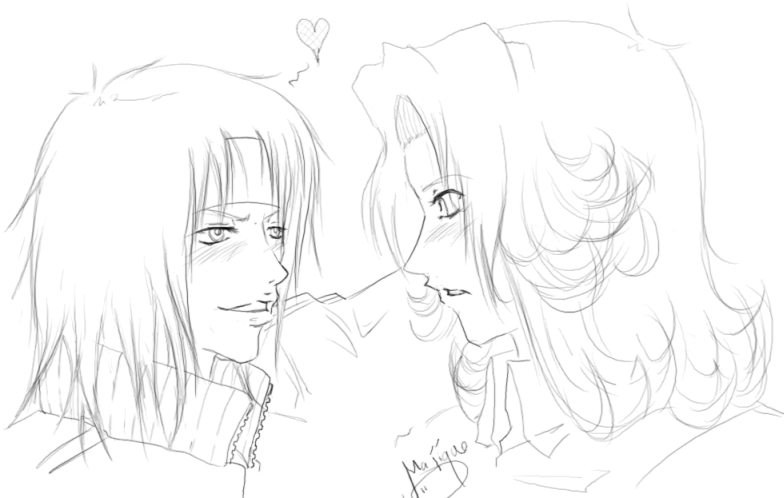 Description
Majique has a DERP! moment.

Granted, I like Arai. I like Arai a lot.... but WTF.

So after finishing watching HunterxHunter again, I decided I wanted to watch Prince of Tennis again. I knew before I even started that it was a bad idea. I didn't realise until I got halfway through the first episode.

LOLOMGWTFBBQ.

I suddenly decided that Sasabe needed some love. I don't even like him that much. Because he's a dick. But who else better to pair him up with... than another dick. Namely Arai. Though he's sweet underneath his little power trips XD.

And thus, Arai x Sasabe is born! I dub thee the "scheming pair" due to their little schemes that never seem to work. Can you imagine putting them together in a doubles match?!
General Info
Comments
0
Media
Digital drawing or painting
Time Taken
--
Reference
None