Zim standing on world
Zim standing on world
Zim standing on world
by
Mlurtz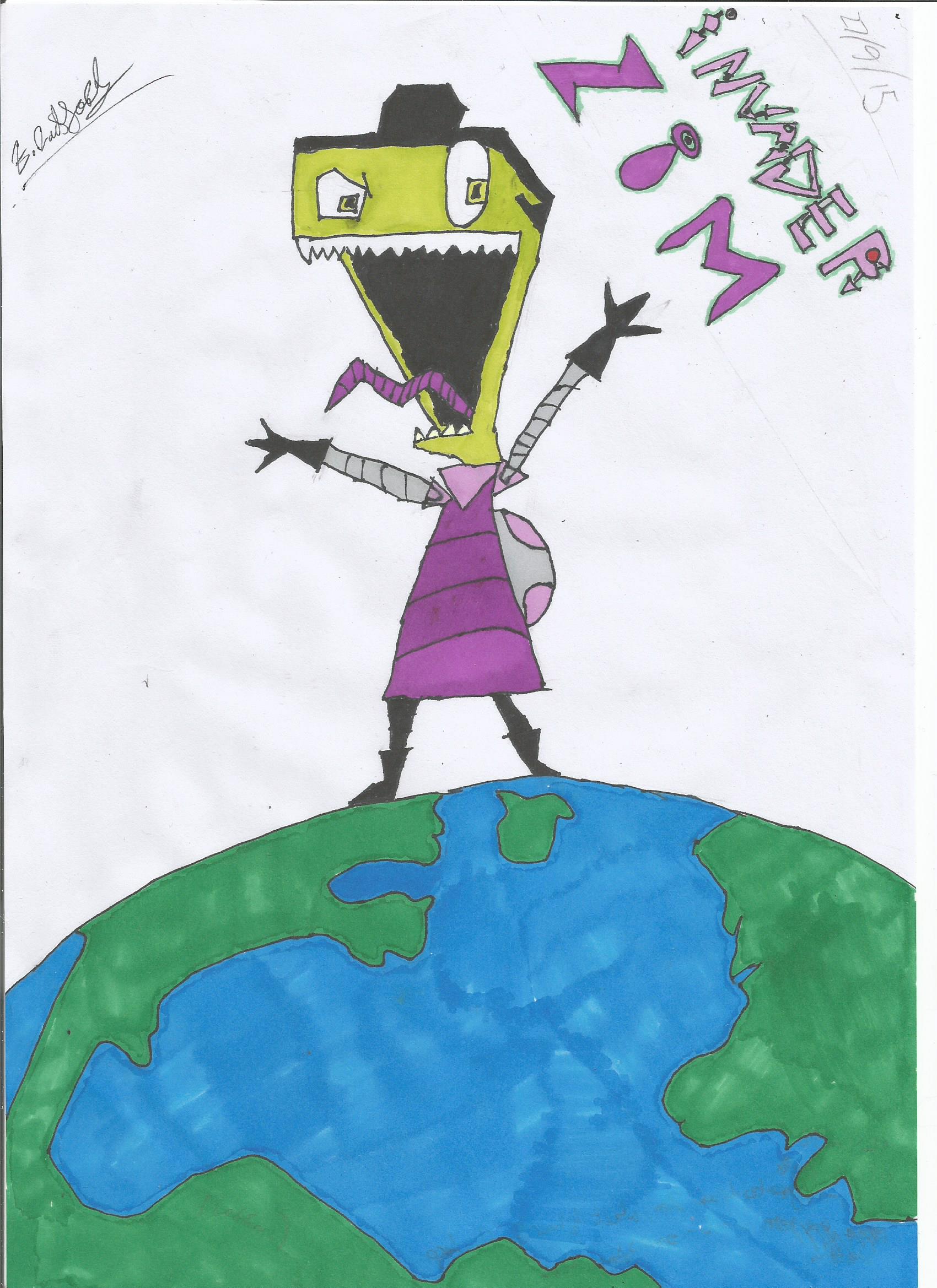 Description
I got bored one day and decided to do this sketch. I know it would probably look better
with the background colored in but I thought it might ruin it.

Regardless, this took me roughly
about 2 and a half maybe 3 hours from start to finish ( sketching coloring tweeking etc)

This project was my first longest one, and it kind "devolped" on its own ~ First I started
with Zim (my first attempt at this pose) and decided to place him standing on earth and 
thought I would top it off with the title.

Hope you all enjoy!
General Info
Comments
3
Media
Ink or markers
Time Taken
about 2 1/2 maybe 3 hours.
Reference