Chilo and the Mind Zombie
Chilo and the Mind Zombie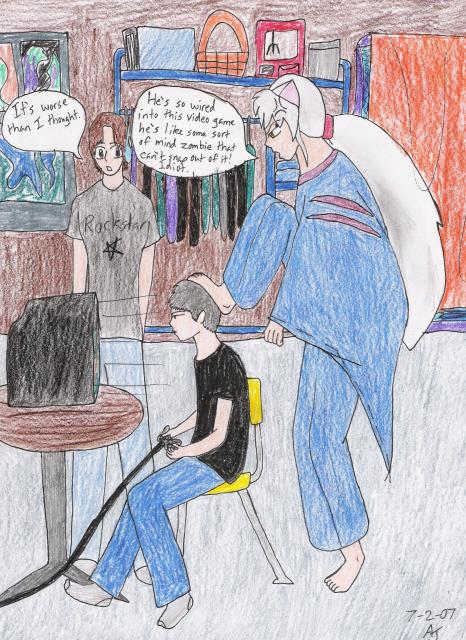 Description
In this drawing I'm actually expressing (and over-exadurating a little) my boyfriend's obsession with video games. So I drew Chilo rambling on at him.

If you can't read what she says here's the transcript:

Chilo: He's so wired into the game he's like some kind of mind zombie that can't snap out of it! Idiot!

Angela (Myself): It's worse than I thought.

Dominic (Boyfriend): ...............

xD when he saw this at first he wanted to burn this picture... The original I mean. But he grew into liking it.

How do YOU guys like it???
General Info
Comments
2
Media
Colored Pencil / Crayon
Time Taken
Couple hours
Reference