Skull
Skull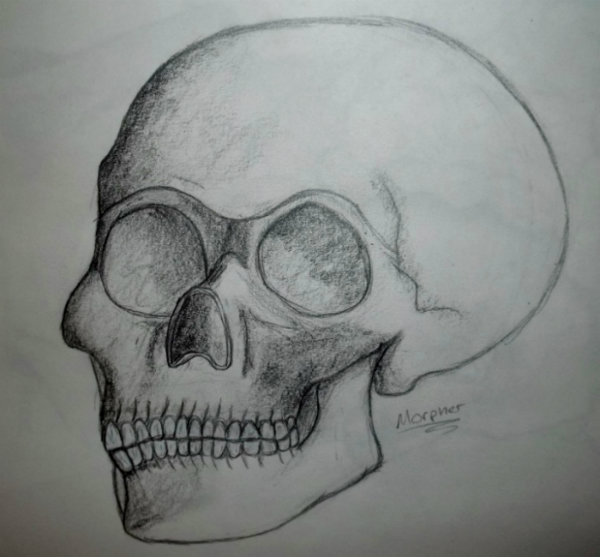 Description
This pic is actually pretty old. (This was done maybe about a few weeks before the pic
"Juvia's Body is Made of Water"
to give you a rough estimate). Drawing a skull was an assignment I had to do when I was in art class. Haven't gotten around to uploading it due to same reasons of my
head Portrait
pic.
Quality, isn't great cause I had to take a pic of it; as it was done on 14x17 sketch paper. 
Well, enjoy.