Hydro Hydra!
Hydro Hydra!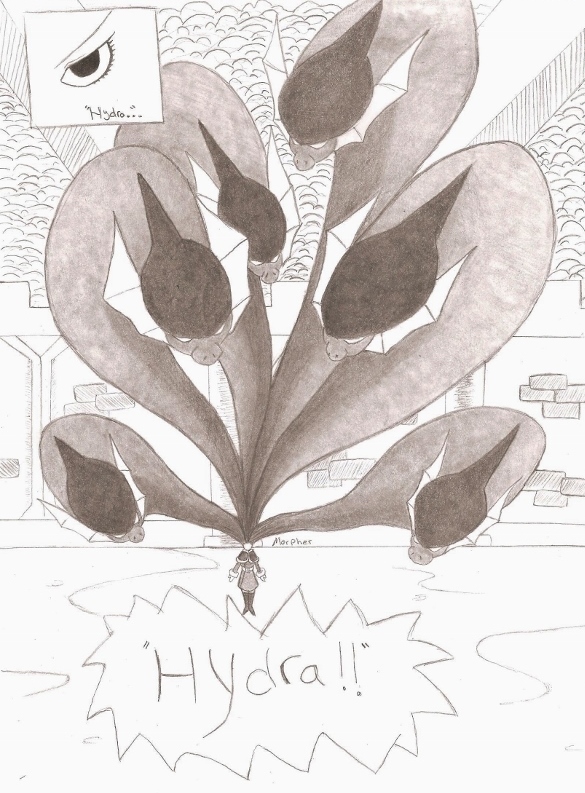 Description
An attack I thought up for Juvia; Hydro Hydra! I got this idea some months ago in a daydream; Juvia at the Grand Magic Games (GMG), in a one on one battle, she had thrown everything she's got at her opponent, that's when she decided to tap into the power of her second origin, using it to transform her hair into a hydra!
--

She usually (not always though) says 'water' and then something else: (EX: Water Nebula; an actual attack of hers) whenever she cast a spell. However "water hydra" as the attack name wasn't doing it for me. That's when I thought up the hydro part for the attack name. Hydro is still technically saying water; so it works out; (Not to mention that hydro hydra sound way more awesome then "water hydra" (IMO))
--

And why is she in her old outfit instead of her GMG one you ask?...Well, you see-...shut up. xD (Jk). But, like I've said before I love her first outfit the most. <3 And besides it the one she was wearing in my day dream; so deal with it. xP
--

Well, hope you all enjoy!
General Info
Comments
1
Media
Graphite pencil
Time Taken
A few days
Reference