Thank You...
Thank You...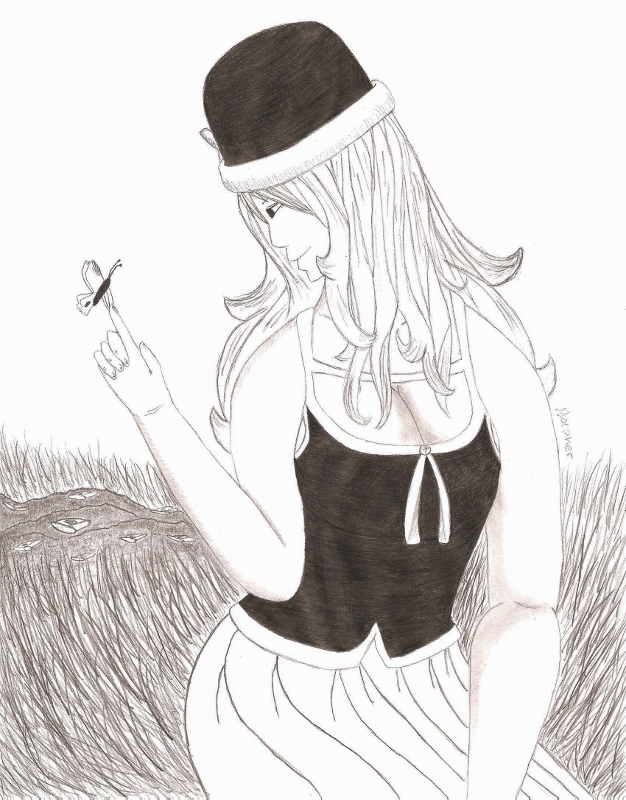 Description
"Countless years long passed, since she ventured into this particular meadow. Last she was here was when she was but a mere child; secluding herself from all others, safeguarding her fragile heart from being toyed with anymore. Nothing brought her comfort that day, but a sweet, timid, butterfly; perched on her nose, not abandoning her once, in her dolor. A sad smile adorned her face at the thought; kind, noble, creature, never to know how much it helped her press on through those dark times; her smile soon subsided into a doleful frown. With a sigh, she prepared to get up and take her leave; until out of the corner of her eye she caught glimpse of a butterfly, fluttering slowly towards her. She held out one of her fingers to it, which it gladly perched itself upon. Studying the pattern on its wings as it slowly open and closed them; realization soon hit; it was the very same butterfly from that fateful day. Smiling softly at the tender creature she uttered words left unspoken to it, til now: 'Thank you...'"
----
I wanted to build off the original idea; (which can be viewed at the bottom). Showing many years later in her life; showing what and how much has changed. I believe the rest is self explanatory. 
----
Juvia looks a bit different then how I normally draw her; semi-realistic I guess. Hope you all enjoy.
----
Original idea can be viewed here:
"Sweet Timid Butterfly"
.
General Info
Comments
0
Media
Graphite pencil
Time Taken
A few days
Reference