Ms.Ham Burg
Ms.Ham Burg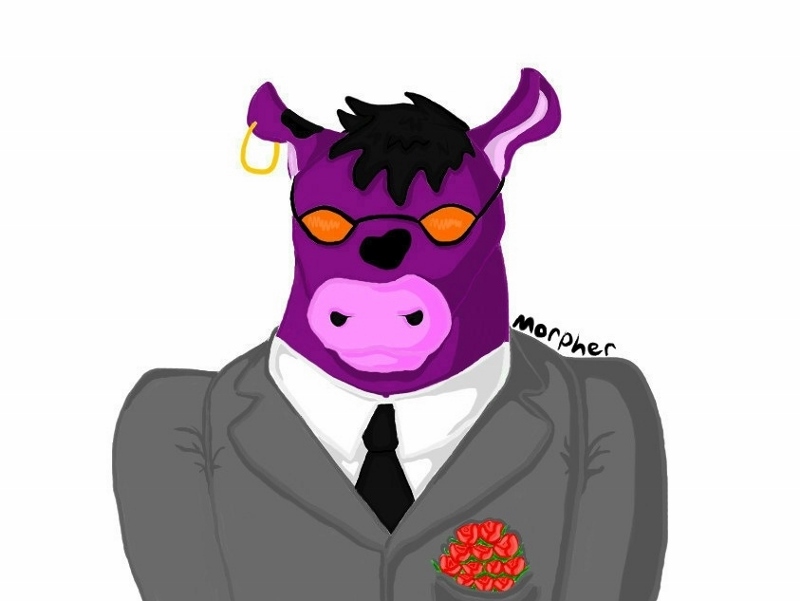 Description
A purple cow with a dozen roses! For the
scavanger hunt forum game
started by Jadis. (You guy's should come and play!)
---
I've never drawn a cow before til now. I started originally drawing a normal cow (but purple) in pencil, holding the dozen roses in it's mouth but, I wasn't too happy with the result as I'm fairly inept with color pencils. So I ended up scrapping that; (well, I'm actually gonna keep it as a ref for if I ever draw a cow or have "elements of cow" in any of my drawings again); and started drawing digitally, (I have an easier time with colors in digital.) And so I ended up with the character/design before you now.
I actually had A LOT of fun crafting this character! Here's a wee bit of info on her:
Her full name is:
Ms.Ham Burg
but, when working her code name is:
Cow Belle
; I envisioned her as some sort or secret agent and/or spy. A quirk of her's is that she likes to carry around a dozen roses with her.
Quote for symbolism of roses (tarot definition); (may shed some light on why she may carry so many around with her): "
I

n 

tarot

, the 

rose

 is considered a 

symbol

 of balance. The beauty of this flower expresses promise, hope, and new beginnings. It is contrasted by thorns symbolizing defense, loss, and thoughtlessness."
Hope you all, enjoy. :-)