Essence of Shirogane
Essence of Shirogane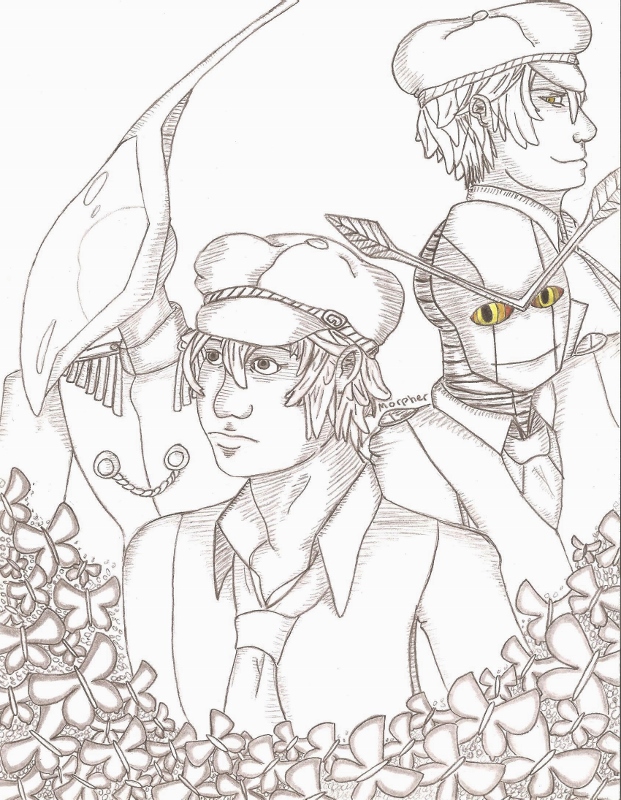 Description
Left to right:

Yamato Takeru, Naoto Shirogane, Sukuna Hikona, Shadow Naoto Shirogane


This is a practice drawing to improve on my people drawing skills. Main focus was the head and partial upper body. Shading was kept to a minimum as I just wanted to put my focus and efforts in the forms and method of drawing.

Ya know, this started out just drawing Naoto for, again, the reason of practice, but, then I added Sukuna Hikona..... then I added Shadow Naoto... (why stop there?) I then added Yamato Takeru..... then a bunch of butterflies to fill in the negative space. What started as one ended up into four... and a bunch of butterflies.

Well, let me know what you think of my people drawing skills thus far. Hopefully I'll have full body's you all can view, comment and critique up in time.
---

Just to add/vent: I'll tell ya, out of all the different hair styles I've attempted to draw over the years, Naoto's is the biggest pain to draw. How?? Her hair looks so simple but so hard to execute well! >_<  ...Oh, this is also first time for me drawing four characters in one image, max I've ever done is two. Oh, and also first time drawing Yamato Takeru as well! I think ol' Yamato came out better then I was expecting.

Well, enough rambling! Hope you all, enjoy. 
General Info
Comments
4
Media
Graphite pencil
Time Taken
Two Days
Reference