Sukuna Hikona - Mask - Cosplay
Sukuna Hikona - Mask - Cosplay
Sukuna Hikona - Mask - Cosplay
by
Morpher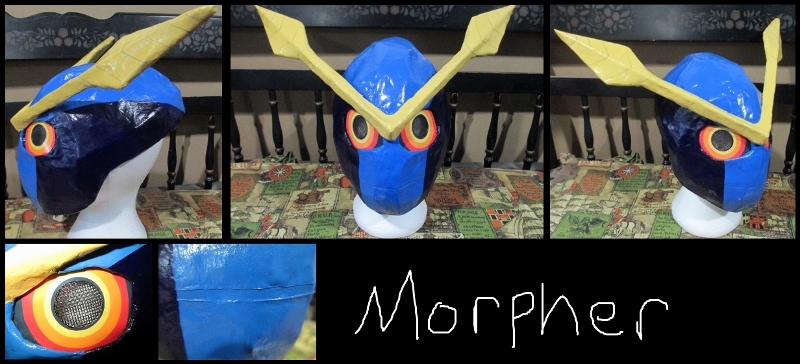 Description
Remember that mask I brought up in the description on my
Dragon Cranium craft
? No?... Well, this is what I was speaking of! This is my mask of Sukuna Hikona's head/face for my Sukuna Hikona cosplay! Such a looooong time this took to make just for the mask, (haven't even started on the other aspects of the character yet. Px)
Based with a cardboard skeleton, then papermached, then painted with Liquitex acrylic paints, then varnished with Liquitex spray on (permanent) gloss varnish. The eyes were simply drawn out then scanned into in my computer and there I added the color, printed them out on gloss photo paper, two layers of Folkart gloss varnish was applied to protect it from water then attached inside the mask. The large black meshed pupil is what I see out of. (The indention next to the close up image of the eye is the mouth, in case you were wondering. I added that to this compilation just so that minor detail wasn't lost as it is easy to miss.) There is no strap currently, (the mask actually stays on fairly well without one) but, I plan on adding one for security down the road.
Though this mask is definitely not perfect, (depressions in the mask making it not perfectly rounded and some other things,) I must say, for me, this is probably my best papermache work I've done thus far! Also, my most intricate papermache work as well! (Not much to compare this to on here expect to my
Chinese Lion/Dragon Hybrid Mask
.) I've learn so much from the making of this mask and it can only continue to improve from here on! 
I Hope you all, enjoy. :-)