The Truth about Bella Swan
The Truth about Bella Swan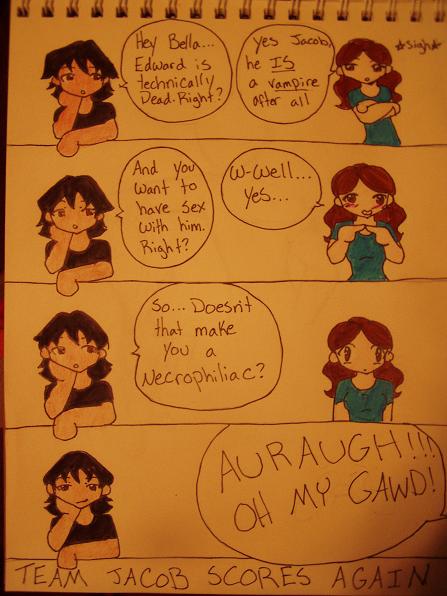 Description
haha, this popped into my head while I was driving and I almost wrecked my car on the side of the road laughing. I can't believe I never realized it before...so I HAD to draw a comic of it.

This was almost one of my first experiments with markers..and it failed. In my mind I thought a comic would look nice with the bold colors markers make..but no. It looks gawd awful. Hope you enjoy it anyways.

TEAM JACOB! WHOO!

I marked this mild profanity just because i'm not sure what category necrophilia is under but i'm pretty sure it's not "appropriate"
General Info
Comments
4
Media
Ink or markers
Time Taken
Reference