Fairly Odd Family
Fairly Odd Family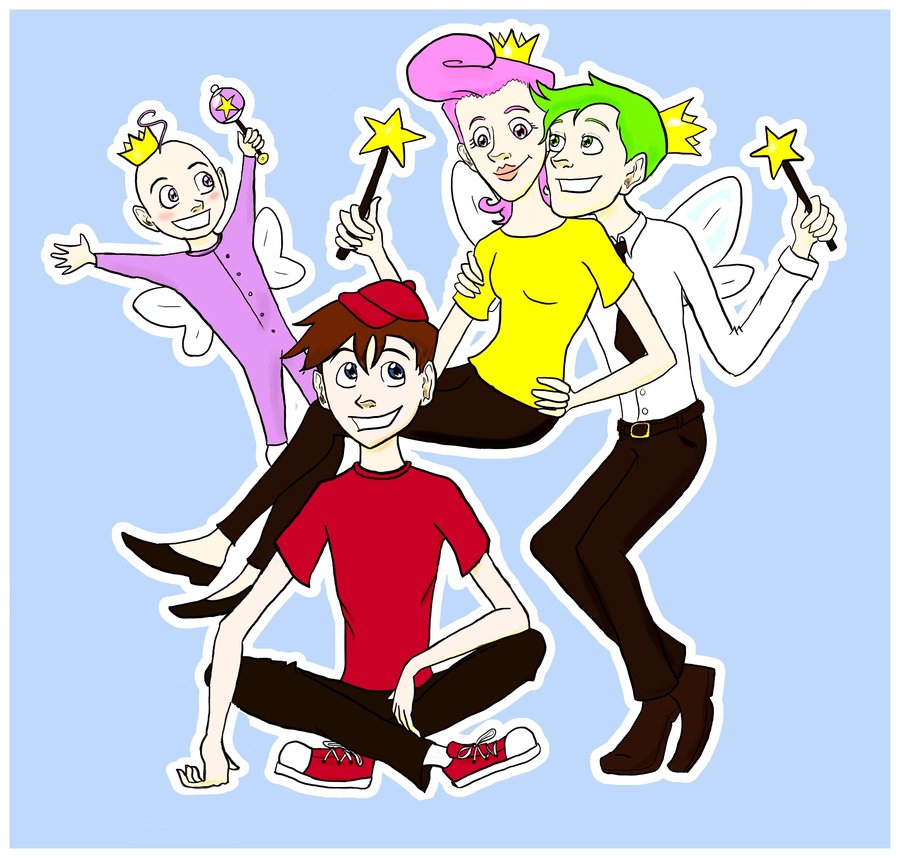 Description
Used to watch this show all the time...but now it's not on very often. I saw that "Grow Up Timmy Turner" movie (wasn't the greatest) and it reminded me how much I like this show, even though the movie was crap. Cosmo and Wanda are just the cutest thing... especially Cosmo, who's a real cutie pie.
I never can say "Cosmo and Wanda" on the first try. It always comes out as "Condo and Wasma" or "Cosma and Wando". xD

(I suck at drawing babies! Wah, wah, waaah...) Used Corel Painter (for the first time!) and GIMP. I drew it out on paper first, then scanned, THEN inked and colored it, cause I suck at drawing things directly with a tablet.

Corel Painter was on a different computer than the one I normally use, and man, looking at the picture on the second computer, it looks super faded! I did a little tweaking with GIMP, but it doesn't look quite like I thought it looked. :/

I don't own the characters...obviously. I believe they belong to Mr. Butch Hartman.