Cafe Poha- SMILE!
Cafe Poha- SMILE!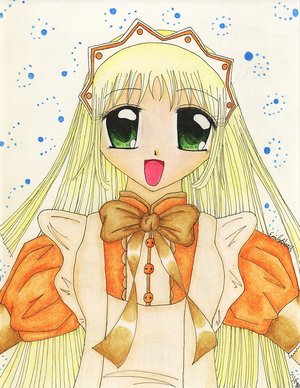 Description
Hehe, I love this one. X3 It's my Tokyo Mew Mew OC Mew Poha (poha's look like this:
http://img.photobucket.com/albums/v711/cheeka30/Poha.jpg
) in her cafe Uniform.  
Mew Poha (or Lanai Radcliffe in human form) is the leader of my mew project "International Mew Mew". She lives in Hawaii. Her hair is actually supposed to be almost white, this scanned in too dark. XD  
If you want to design her mew form outfit, I have a contest going here:
http://omgitsemily.deviantart.com/journal/9300175/
If you enter, I'd love you forever! XD You can just upload the picture here on fanart central.  
By the way, visit my main gallery here: omgitsemily.deviantart.com
General Info
Comments
4
Media
Colored Pencil / Crayon
Time Taken
7 hours. ::faints::
Reference