PSU De Ragnus fight!
PSU De Ragnus fight!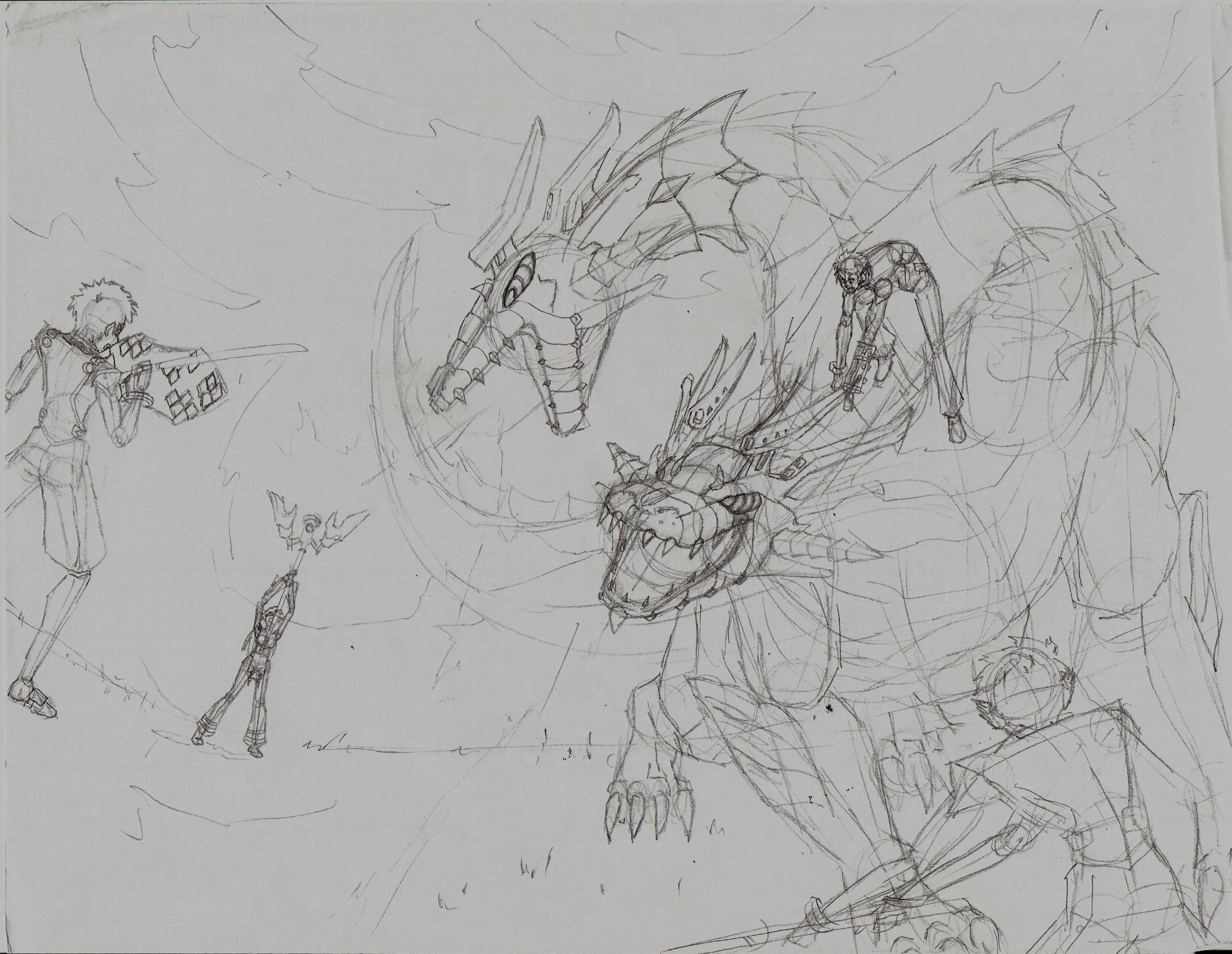 Description
This is a rough draft of me an my friends from PSU fighting a De Ragnus(BOSS) I am the one shielding(left)my friend Aura is deflecting fire by using ice(middle left)other friend SONIC is gonna head split the dragon(on dragons head)and my finl friend Ranulf is charging with a long sword to attack(corner right) the real picture will look ALOT better, i just wanted to show my friends of PSU and fanart central what i've been doing :D enjoy!