I can be your Buu-Dog ^-^
I can be your Buu-Dog ^-^
I can be your Buu-Dog ^-^
by
Nakao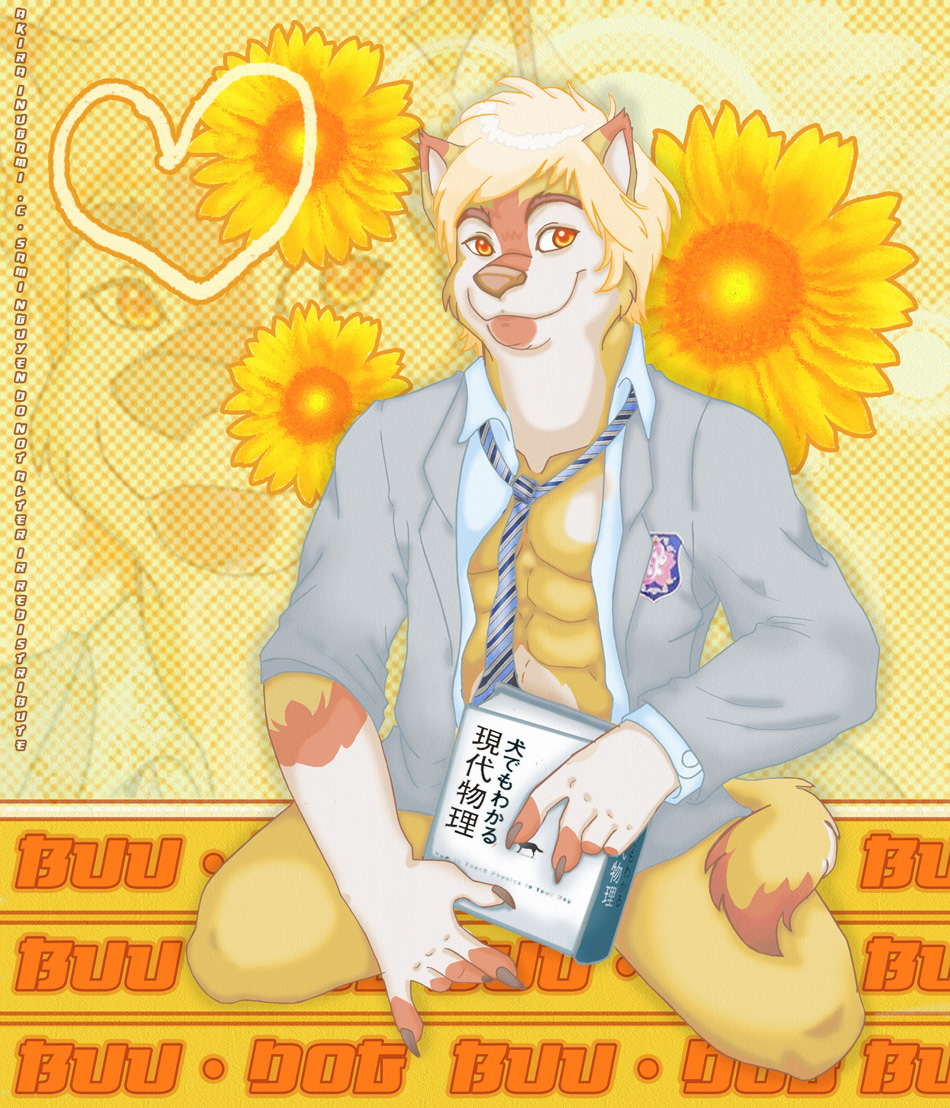 Description
Jeez I totally forgot I had this account! Will start posting up stuff immediately.

Just a little thing I completed awhile ago. I've finished a lot of arts since I've come back from the boat (I've been gone on Navy related detachments for a long time now... No life, no compy. Sadness.) I'm going to start rolling out finished commissions starting this weekend, they've been long in coming. Lol. =___= Stupid job. I wanna be a parasite to society agaaaiiin.... *Whine.*

Basic summary of this pic is one of my fursonas being a japanese schoolboy pin up. Yum. The book he has translates to: "How to Teach your Dog Physics." I couldn't find references to Japanese high school text books so there's the next best thing. Lol. I thought it would be cute.

Even though there are no naughty bits showing, I'm going to put it in mature just in case.

OH and super points for people who can tell me which manga/Asian drama series that uniform top was modeled after! Is why it's 'sort-of' fanart.
General Info
Comments
0
Media
Digital drawing or painting
Time Taken
1 day
Reference
self