Alyss Liddle: Gone Forever
Alyss Liddle: Gone Forever
Alyss Liddle: Gone Forever
by
Nakura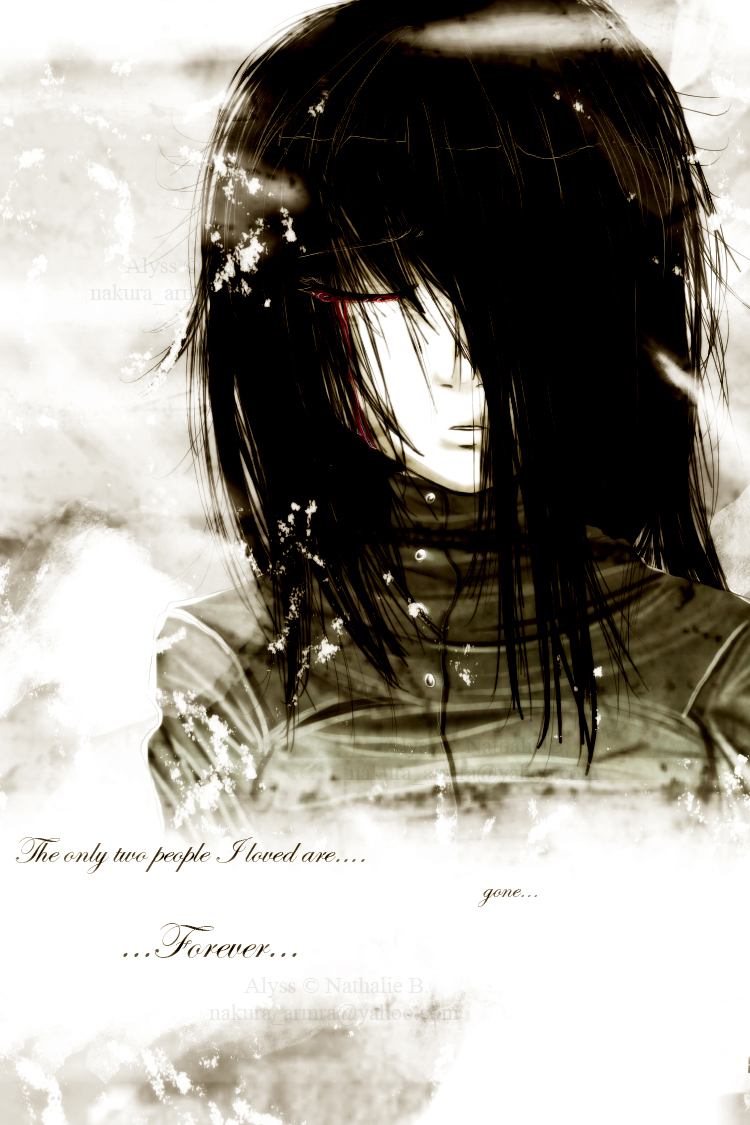 Description
As you can see, I'm doing a Dark Wonderland comic or manga...

Plus, I was experimenting textures xD at 4 of the morning!

Alyss' Bio

Name: Alyss Liddle (Alice Heart)
Gender:Female
DOB: May 4, 1852
POB:Christ Church, Oxford
Age: 7 (in this picture), 17 (in the DW manga)
Occupation: Student
Bio: Alyss was a sweet innocent little girl, till her parents was burnat their home and died, leaving poor Alyss in the cold. Adopted by theLiddle Family, she grew up to a quite, stern maiden. (More will come upas the story develops)

Alyss Liddle/Alice Heart © Nakura
DO NOT STEAL!