Tidus - Embrace Of Summer
Tidus - Embrace Of Summer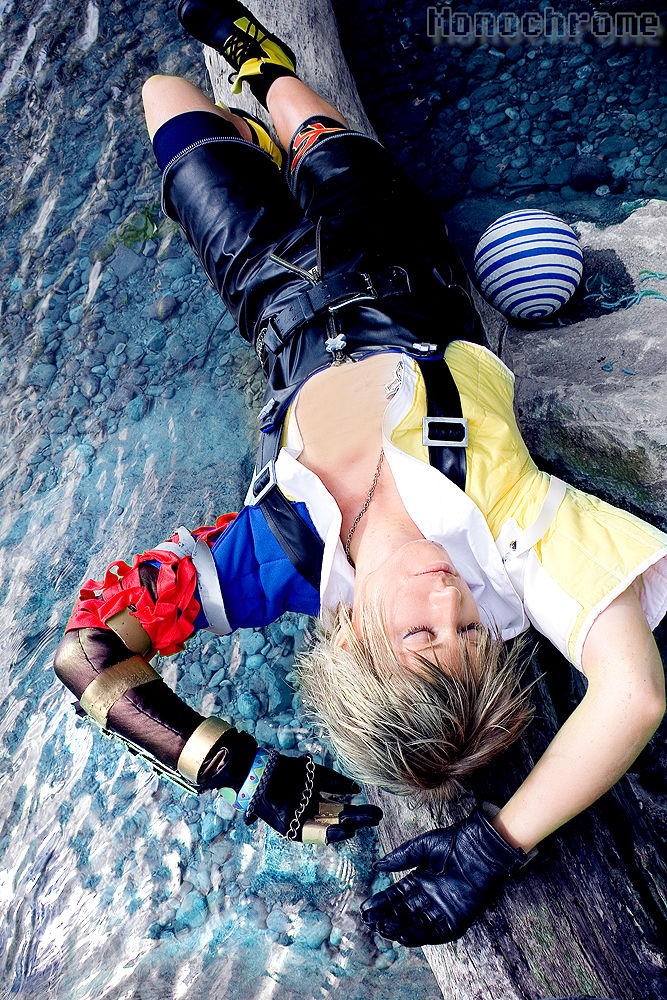 Description
I really like how this photo turned out, It's all sunshine and that blue blue water all around. And that's what Tidus just is, the combination of moving water and sunshine, like a never ending glorious summer day.

Also: Meet my Blitzball! I saw him years ago at a toy shop and I found him cute looking like a Blitzball, so I just bought him out of no reason. Now he gets his big show!

Me as Tidus
Costume made by me

Photo by Fuji
character (c) Square Enix

Headlong into the burning day, open-handed through a turquoise ocean. Shattered stars are crowning every wave. In the blazing embrace of summer, I'm invincible.