Sephiroth - Thunderstorm
Sephiroth - Thunderstorm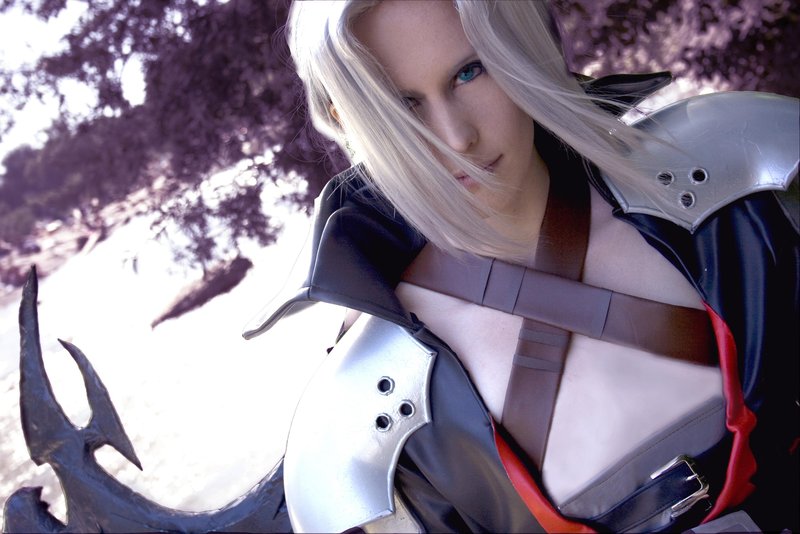 Description
More Sephiroth for you, descending from the purple skies.
I always liked the way he appeared in KH1.

Mission now: ultra sewing. I'm almost done with my Fushigi Yuugi stage costume, tomorrow I'll have time to finish all the rest stuff and pack my things for the show. Ah, so much to do!

No cat eyes here, he doesn't seem to have them in Kingdom Hearts; the color is different, too.

Me as Sephiroth
Final Fantasy VII
Costume made by me

Photo by Fuji
character (c) Square Enix

The gods descend to you that night,
a strike of light,
a blade of thunderstorm.