Eliot
Eliot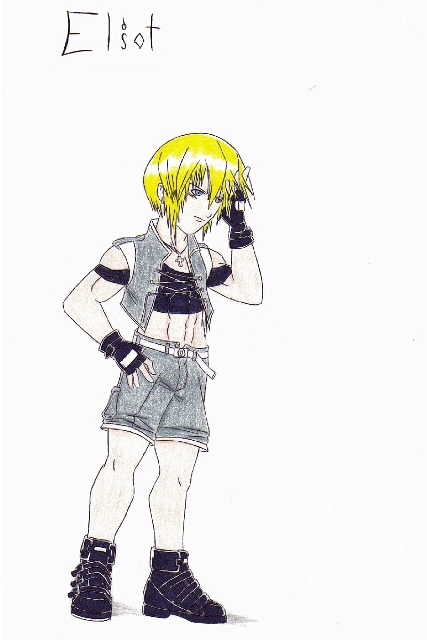 Description
Name: Eliot
Nationality: British
Gender: Male
Birthdate: November 22nd
Age: 16
Blood type: AB
Height: 5''6
Weight: 121 lb
Measurements: B34 W26 H33
Fighting Style: Xing Yi Quan
Occupation: High School Student
Favorite Food: Chinese Tea
Hobbies: Harmonica
Costume: 4

Dead or Alive 4 Story
Eliot is the only apprentice of the legendary ''Immovable First," Genfu, but he has his doubts. Why would Master Gen fu, who had never taken an apprentice before, choose him as his successor? Eliot seeks the answer in the form of the DOA tournament. If he cannot win the tournament, he has no right to carry on Gen Fu''s legacy.
General Info
Comments
1
Media
Ink or markers
Time Taken
3 days
Reference
Dead or Alive''s Eliot