TT OC - Lethe
TT OC - Lethe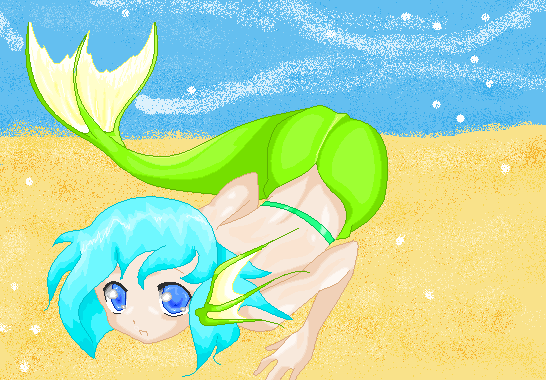 Description
My Teen Titans OC, Lethe! She's a mermaid who has the ability to grow human legs for a short period of time. I'm working on a fanfic for her!
Name: Lethe
Gender: Female
Residence: The River Lethe (Underworld), later Titans East Tower
Hair Color: Aqua
Eye Color: Blue
Appearance: Green and yellow tailfin and "ear fins" (Green pants when human) and a blue-green halter top.
Powers: Breath underwater, grow human legs (limited period of time, or else she will become a mermaid again and suffocate), fast swimming, the ability to cause memory loss with special water from her river, either temporary or permanent, and varying in severity.
She's developed a crush on Aqualad, and she's amazed that he can talk to fish.
Base by tsubasa-pixel on DA:
http://tsubasa-pixel.deviantart.com/art/Mermaid-base-126736349
General Info
Comments
3
Media
MS Paint
Time Taken
Reference