It's For The Film!'
It's For The Film!'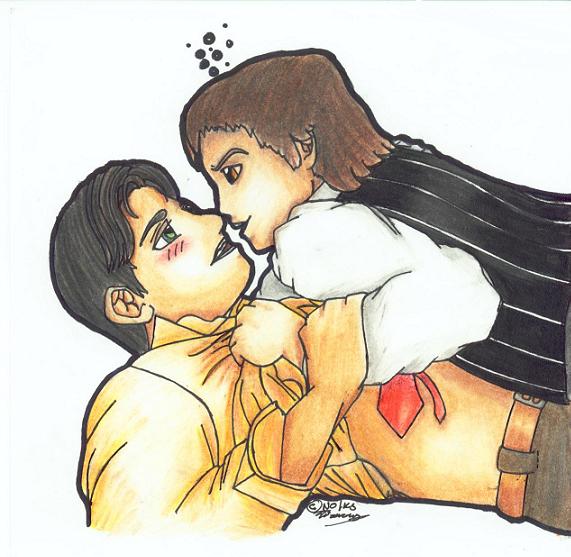 Description
We all knew I was gonna do it.

It was just a matter of when, how and how much it made my fingers ache. In regards to the last...a lot. I hate manual colouring...T.T

This...new inking...thing...I'm not sure if I like it or not =\ waddaya reckon?

ANYWAY...the title...xD yeah, the title is basically something I can imagine Carl Denham saying to try and get in Jack's bed.

Well in the picture Carl is kinda drunk (this came from the 05 film where they portrayed Carl to be something of an alcoholic) and he's trying to talk his way into something for once. Jack is torn between happy-happy-joy-joy and being really nervous...xD I can honestly say he's cute in this pic.

Then again I'd be nervous...can you imagine what would happen if Ann walked in right now... >=D I may have to write a fic.

This pairing has taken over...whoever was on my top spot before. I dunno why but I just adore this ship. ._.

Ps: Carl will get his own way, he always does >XP

Pps: I know Jack's pants are off...but what was I supposed to do?! I was NOT looking for ref pics of Adrien Brody's pants thank you very much.