Making Love
Making Love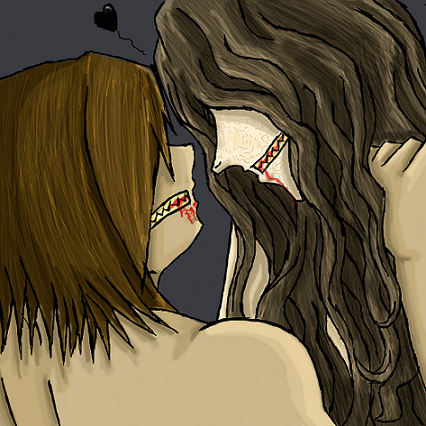 Description
'You fu**ing disgust me.'

Ah, Rookwood knows just what to say in romantic situations.

Mikon isn't much better.

The idea of these two going at it is hot. Despite their personalities. Despite the fact they hate each other. Their interactions manage to be so totally and utterly sensual, debauched and delightfully carnal.

And I am wonderfully depraved.

Rookwood belongs to JK Rowling, I own neither him nor Harry Potter, the design belongs to Madcarrot/VikingCarrot.
Mikon belongs to my beloved Tinystarkitten.