Words Unspoken
Words Unspoken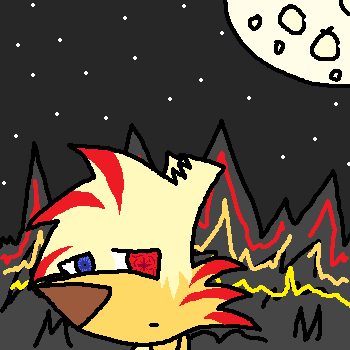 Description
Jake stared on, eyes glazed, as Magus took one step toward him. Lightning's blood dripped off of the tip of his blade, shining in the Outback moonlight as it fell to a small puddle.

Jake didn't want to cry. Didn't want to scream. Didn't want to beat Magus to a pulp.

He just wanted it all to stop.

Even though he knew he was powerful in his super form, Jake had never felt more defenseless. His brother was dead, and there was nothing he could do about it. Dead, dead, dead.

Jake simply stared into Magus' empty, heavy eyes, reading the heartbeat behind them, as he was speared through the stomach by Magus' blade.

Tears welled up in Jake's eyes, but he did not cry. He was done crying. Magus came close to him, and twisted the blade around in Jake's stomach. Jake's eyes narrowed, and he slowly left the world of conciousness.

Excerpt from Collection 2.