Gravity
Gravity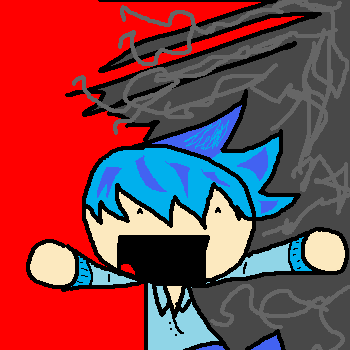 Description
Soooo, here we have good ol' human-y Jake, who comes in in the next Collection.

Now, in the next Collection, Jake, Donnovan, Ty, Sly, and Lightning all travel into another dimension by accident and uncover the most fangerous threat anyone has ever known.

(IF YOU GUESSED MAGUS, YOU GETS A COOKIE!)

Anyway, when in this mysterious new world, Jake and co. discover HUMAN Jake wandering back and forth, lost as hell.

Which is where this picture came to formation! Jake here can go back and forth whenever the heck he feels like it, so he does!

The title of this pic is called Gravity because somethin' really tragic happens in the very same chapter. NO MORE SPOILERS FOR YOU PEOPLE.