In Ruin
In Ruin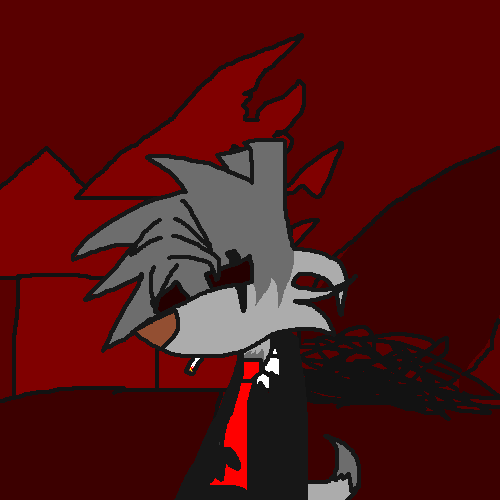 Description
He looked at the burnt remains of his house and cringed. There was not one thing left in it alive. Nothing worked. Nothing turned.
Nothing breathed.
Breathed...
breathed.
She blew her breath on the winter-frosted glass of their brand new house and giggled as she drew a smiley face.
He stepped over and ruffled her hair a bit, sitting down at the kitchen table and laughing as his daughter roamed around the new house.

He sighed to himself as it dawned on him that it wasn't really his daughter. It was a carbon copy.

She was a carbon copy.

She... not it...

she was a carbon copy.she.she.she. he said he wouldn't do this again...

He thought on this while she checked out her new bedroom. he folowed her and watched in silence as she flopped around and hopped on the comfy bed.

A simple smile at daddy, then she was off to the rest of the house. Daddy smiled back, but on the inside, daddy frowned. He continued to think of how much he wanted this child to understand that her parents had died many years ago at a facility deep in the Outback.. But he couldn't.

He smirked as she ran back to him with a shiny pot on her head. She'd gotten into the "kitchen stuff" box already? She grinned her toothy grin, and was off again. He sighed and sat down at the coffee table again, resting a hand on his chi

Hadn't he just been in her room? How'd he get back to the coffee table?

Why did he feel so hot all of a sudden? His mind was racing to keep up with him as whe took a glance around. He was now somehow on the floor, chest heaving. His eyes widened as his chest pulsed. He grunted in pain, and tried to get back up to no avial.

Randy's eyes widened even more when he realized that he was having a heart attack, and his daughter was watching HIM HAVE A HEART ATTACK AND OH MY GOD I'M GOING TO DIE THIS IS THE END THIS CHILD IS GOING TO BE ALL ALONE AND I'M NOT GOING TO SEE MY WIFE AGAIN OH GOD I MISS HER SO MUCH WHY WHY WHY WHY WHYYYYYY

One last sentence, then silence.
"Julie... Go find... Daddy... A phone..."
Randy sifted through the charred ashes of what used to be young Julie's bedroom. He glanced at the wire bedframe for a minute, without blinking. Did he see her jump on it again? or was it just his mind?...
Randy checked all the other rooms of what used to be a house until he found what he was looking for.
A small bear, charred at only the feet and ear.
A still- shiny, but grease-smeared pot.
a telephone connected to a still-standing wall.
his daughter, gleeming at him from the grave.
and a thylacine, thrashing around on the ground like he was dying
at
her
feet...