I'm so sorry...
I'm so sorry...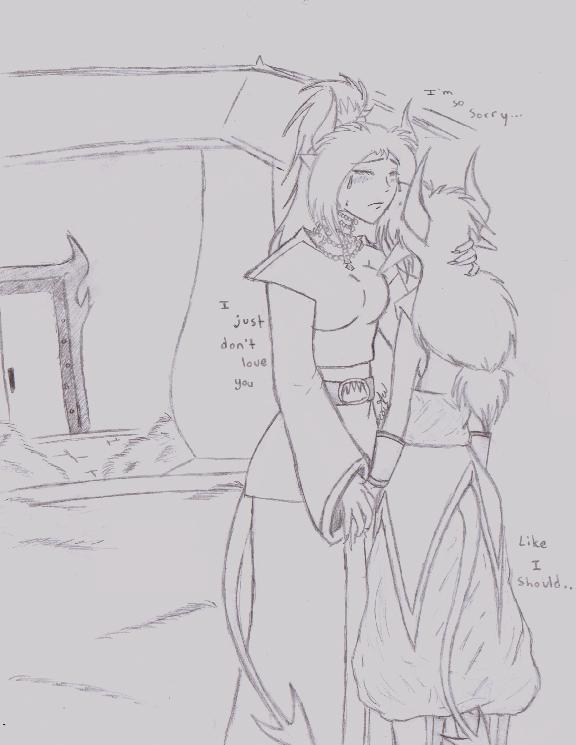 Description
Irune and Hesper in an alternate universe, in this life, Hesper feels unloved by her mother. Who in return does love her daughter very much...just not in the way all mothers do.

Now I don't know where this came from but I like the idea. Although I must warn that this alternate life does involve incest, don't like, tough luck. Any flames will be used for my new firepit.

Anyway I'm not done with this, I'm in the process of coloring it so luckily that version will be up in a few days.
General Info
Comments
0
Media
Other drawing
Time Taken
4 days
Reference