Asher
Asher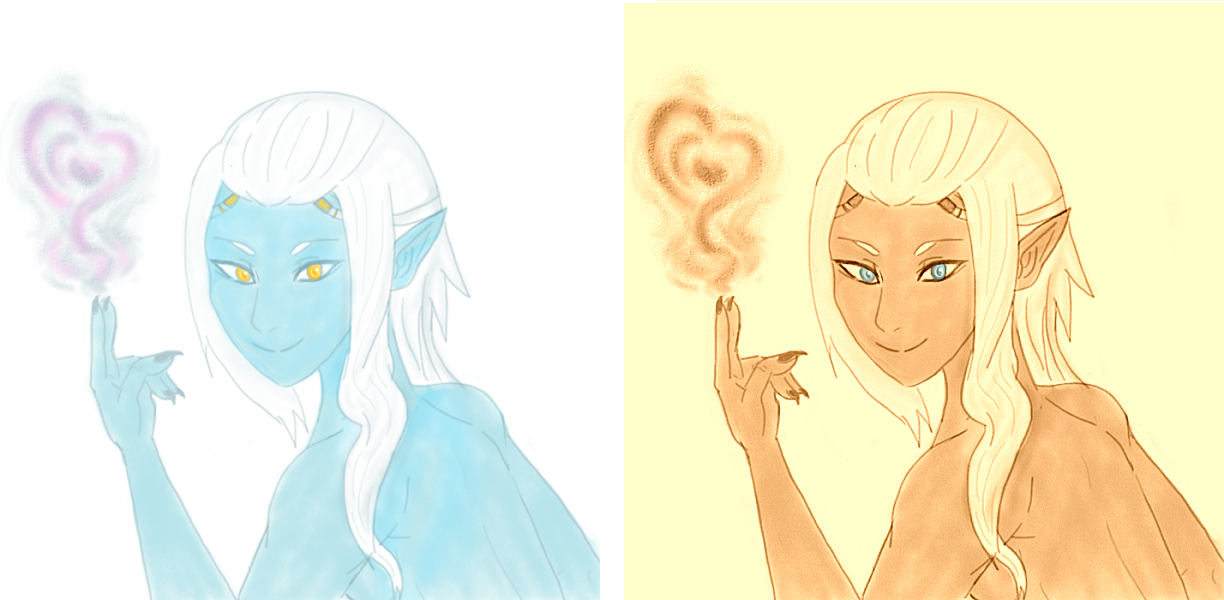 Description
This is Ashur. He's an aborginal Jinn who experiences severe mood swings depending on the emotional state of his latest victim. He seduces virgin females and convinces them to give up their purity in exchange for immortality. However, this is a trick as he's referring to the immortal state of being post-mortem.

The blue version is his true appearance (maybe :P), but he comes in many shapes and sizes, taking on a form that appeals most to his current victim. He is bound by no laws and leads a rather destructive lifestyle with no regard for human life.

Alternatively, the second one would be Ashur's human variation. Not much of a difference besides tanned skin and blue eyes.. potentially. I may just keep them gold. Not shure. :I

I'm also stuck on his name, whether it should be Ashur or Asher. Opinions welcome!

~ ~ ~

I'm used to drawing females, so I'm thinking his hand is a bit too small for his size? That's something that's been bugging me ever since I drew it.