The Seven Shadow Warriors of Shinigami ~ Firecrest
The Seven Shadow Warriors of Shinigami ~ Firecrest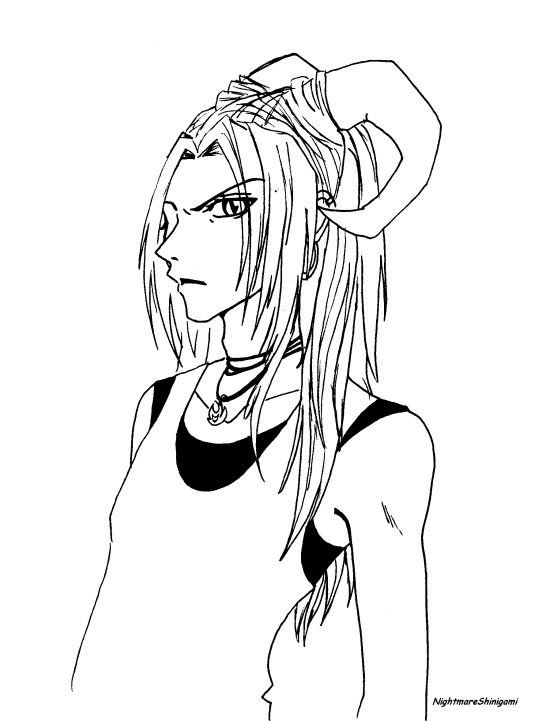 Description
Firecrest is the third Shadow Warrior of Shinigami. He is a Hellcat fire deomon. He was one of the most feared deomons int he lands, he was angered by the Gods betrayl to the dragons and sought a way to stand up to them. When Shinigami came along and spoke of he plan to fight the other Gods he joined her ranks.

In his Hellcat form, Firecrest is built like a lion, with ram horns, and two extra legs near hist brest bone (total of 6). He also has large red feathered wings. His element is Fire. He is one of the two of the seven that element is not a form of darkness

In his human form his horns are sometimes present but he can choose to hide them. He has gold hair and red eyes.He is quick to temper and agrues alot with the Grayspace demon Nightmare.
General Info
Comments
1
Media
Ink or markers
Time Taken
Reference