What the Hell, Chao Xin!?
What the Hell, Chao Xin!?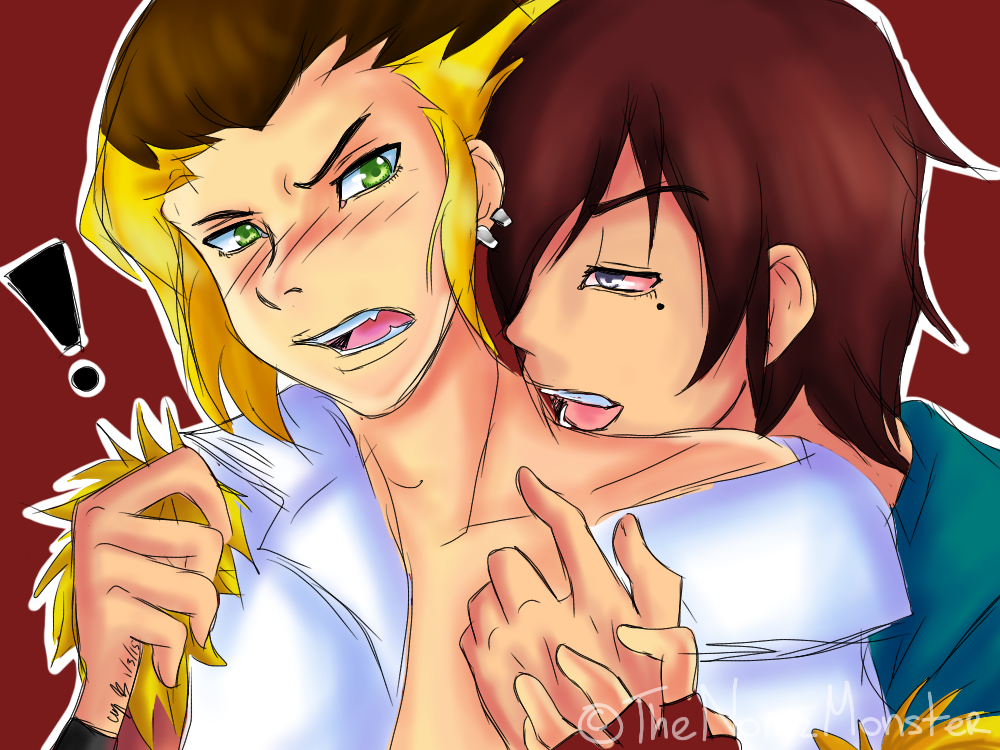 Description
The moon was beaming, illuminating the midnight blue sky with a soft white. Da Xiang returned back to his room after his dusk class to rest and get prepared for the night class which started in about an hour. Sitting in his little plush velvet armchair, his eyelids began to feel quite heavy as he drifted quietly to sleep...






The sound of a little rustle of the bamboo plant rose Da Xiang out of his sleep. He took a bleary-eyed look at the clock before his emerald-colored eyes widened like saucers.

'Five minutes until 9!

"Finally...we were all worried about you, man!" A familiar voice called out to him.

Da Xiang's head quickly wheeled around to see the familiar face of his slacker teammate, Chao Xin, making his way from the mini-kitchen towards him.

"What!? How did you get in here!?" Da Xiang interrogated, immediately rising from the comfy armchair.

"Calm down," Chao Xin rose his hands defensively. "You left the door open."

The green-eyed male huffed, irritated. With great haste he made his way towards the bathroom to wash his face before being gently snagged back by his teammate.

"What-?"

"Hey, man, you've been really busy with this whole Temple business," His voice deepened a little. 

Chao Xin made his way behind him and snaked his hands seductively up the former team leader's thighs and towards his shoulders.

"Don't you just wanna...relax for a while?" He slowly peeled off the ivory jacket that covered his subtle flesh, still a tad warm and moist from the vigorous training he took part in earlier today. 

"W-What the hell, Chao Xin!?" Da Xiang's face flushed a hot pink, quickly grasping onto the other male's hands.
General Info
Comments
0
Media
Digital drawing or painting
Time Taken
Reference
http://images5.fanpop.com/image/photos/24800000/du