SECRET
SECRET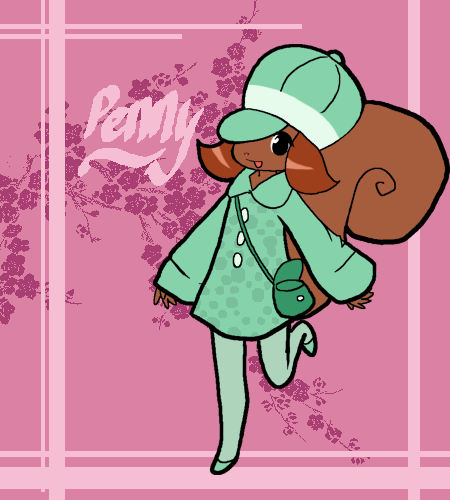 Description
@_@ <3

Penny is just adorable. For a female cartoon protagonist, she's pretty effink awesome. But she's SO CUTE ARGH.

And she's not the "damsel in distress" character, either. She kicks more @$$ than Secret. XD

"Super secret squirrel". Very cute 90's series. Watch it. XD I really adore all the characters. I actually like the ninety's remake better than the sixties' original. :\ HUM.

I'm still on an HTF kick, though. Just takin' a break.


...I feel REALLY pathetic for kinda-sorta joining the anthro community.

THE BRUSHES. Oh, god, I don't know where they're from. D: my little sister downloaded them from somewhere. They're not mine, though.

Penny the squirrel (c) CartoonNetwork before it started sucking.
General Info
Comments
0
Media
Digital drawing or painting
Time Taken
roughly 2 hours
Reference
screenshot