winter CASUALties
winter CASUALties
winter CASUALties
by
Nyah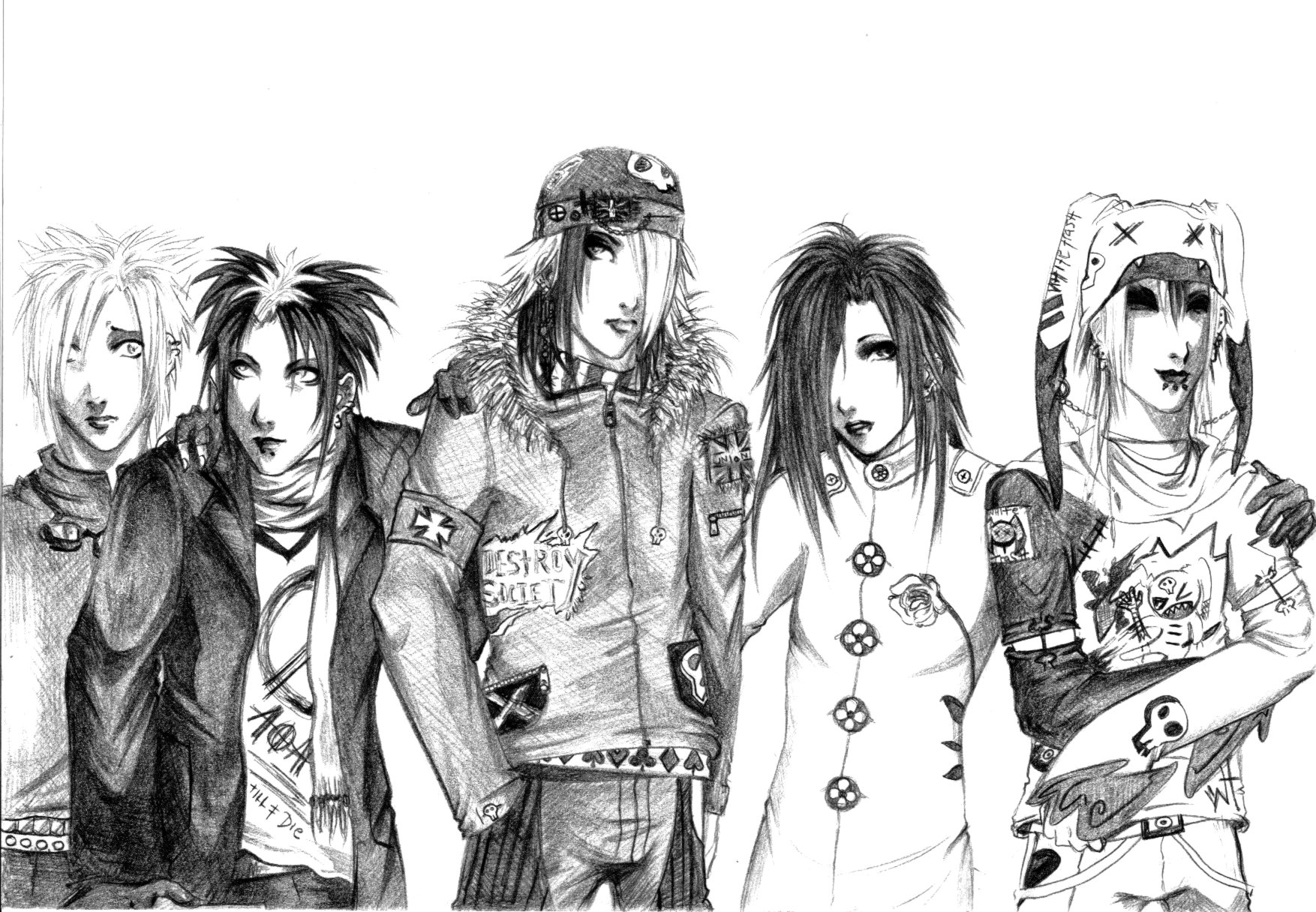 Description
/o/ Group pic of my fictional OC band 'GateCrasher' in what they consider casual winter clothes. It's kept to the original scan size cos it looks more crap than it already is when resized.
From right to left-

Minus (drums)
Kigan (guitar)
Deity (vocals)
Kaja (guitar)
Maku (bass)

I really wanted to just do a group pic of them so decided to do them in their fav brands (also fictional) in casual style. Well it's what they see as casual.

Minus is wearing the weirdest stuff because his fav label is 'White Trash' which is mostly novelty punkish stuff with their homicidal bunny mascot (look at the hat)

Kigan's is just a simple white coat from a minor brand. Brands don't bother him, he just buys what he likes. Yes HE!

Deity has many faves (his fav is Skullyface and he advertises a lot of their clothes now. See XIIIth Deity pic that's a skullyface outfit specially designed for him.) but his outfit is from RedArena's RE-union (union Jack/British etc stuff) range.

Kaja wears simple or little detail clothes mostly. He wears a lot of band name stuff as well. He has a simple black coat on with a AOA (anti-ordinary-alliance) shirt.

Maku is being pushed out of the picture so he looks worried XD. He wears anything from none brands to brands. Here it's a plain none brand sweater with some goggles.

And now onto drawing them in actual pv/album outfits X) again I have to stress they are fictional and all men!

I have paypal now so to celebrate I am offering pencil work *like this but 1 chara* for $10. If you're interested reply/PM/e-mail me. If you're after a more detailed commission PM/e-mail and we'll discuss it.
General Info
Comments
5
Media
Graphite pencil
Time Taken
days on and off
Reference
Japan punk clothes