Mazinger Z: OVA Version
Mazinger Z: OVA Version
Mazinger Z: OVA Version
by
OMNI-X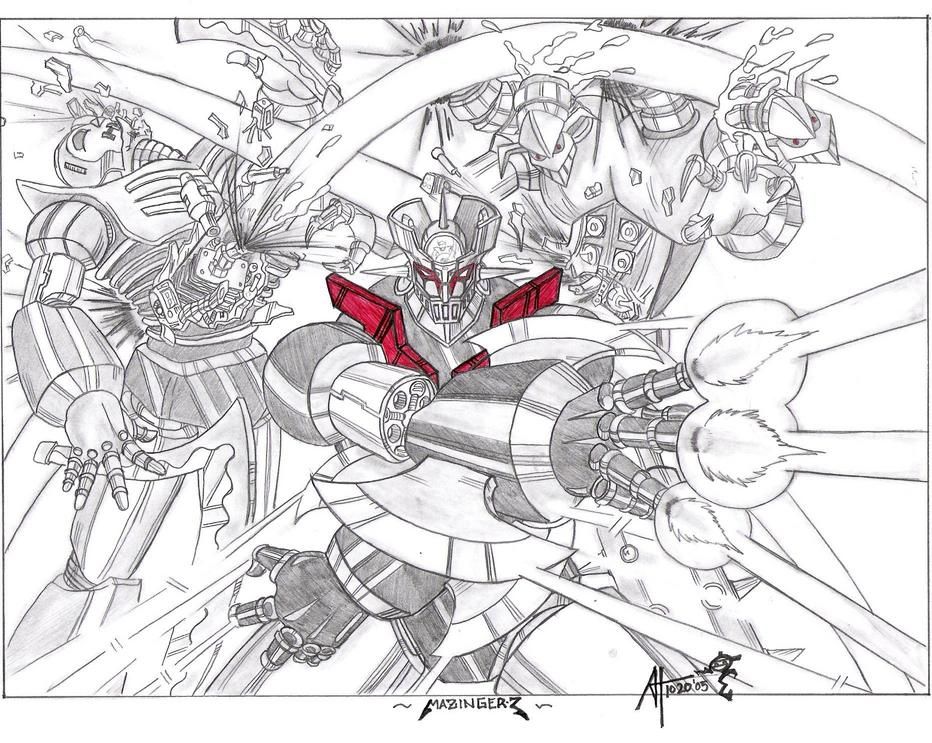 Description
First, I couldn't find any category for Mazinger Z, or Super Robots, but there was a category for Grendizer, so I put this one there (both being products of Go Nagai).<br />
<br />
Anywhoo, this is a drawing I made for a 'Fun-Draw' topic that we're having on a message board that I go to.<br />
<br />
We have a different Fun-Draw topic each month, and for October, it's Mazinger Z.<br />
<br />
The topic focuses on the character doing and action pose, and additional focus on one or more of this weapons on showcase. In this drawing, it's showcasing Mazinger's 'Hatchet Punch.'<br />
<br />
Did this in an hour so I could have it scanned before going to work.<br />
<br />
Enjoy, and as always, feel free to leave your comments, feedback, and suggestions.