"Three Asian Schoolgirls"
"Three Asian Schoolgirls"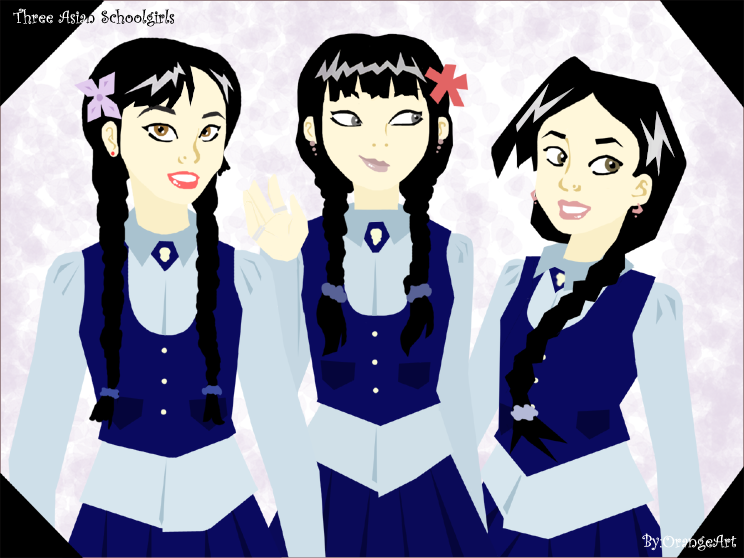 Description
FULL VIEW!!!!!!!!!!!!!!
Merry Christmas All!!
anyways. I started this on Thursday. I drew the first girl on thurs, the second(middle) yesterday and the right one, today. yep... i was inspired by this really... silly video thing i saw on a website called YouTube. I was looking around and came upon this vid and thought... well there were 2 girls singing and doing some crazy dancing to a song called Emotion in Korean... I liked their uniforms so i stole them. but i didnt base the actual girls in my picture off of the girls in the video, i kinda just made them up. and i changed the uniforms a bit anyway.... if you want to see the video.... im warning u first its crazy. but funny the way they act o.o --->
http://www.youtube.com/watch.php?v=9oCTkwpSgnY&feature=Favorites&
blahhhh.... copy and paste it if it doesnt work...
yeah... so.... i did this on photoshop with the mouse it got annoying because i cant draw decent lines they always come out all ugly and... not straight o.o Yeah.... plz tell me what u think *begs*
General Info
Comments
3
Media
Unspecified
Time Taken
Reference