Una canzone per lei, signora?
Una canzone per lei, signora?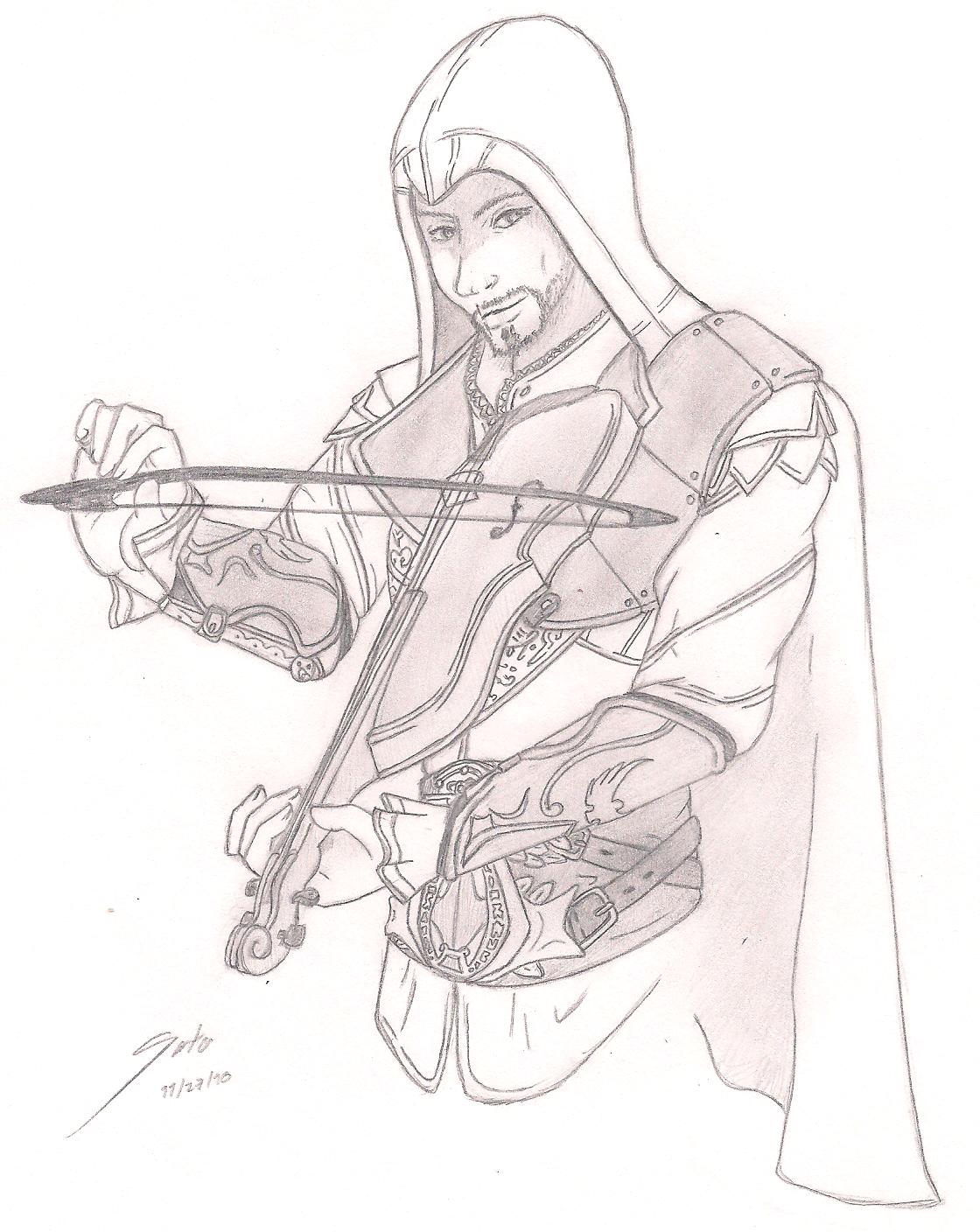 Description
Ezio Auditore from Assassin's Creed II and Assassin's Creed Brotherhood.

I've played a lot of Brotherhood since it came out (I still haven't beaten it. UGH!) and, therefore, listening to the soundtrack. In my listening, I noticed that the music relies heavily on the sounds of violins and cellos. In respect, I drew Ezio, playing a violin. :3 Like Thomas Jefferson! (Those of you who get it, better be laughing.)

It took me two days to draw. I must say I'm very proud of it, especially the detail, but it was hard to find the right referances so early in the game's release. But lo! He is finished!
I hope you all like it. Please leave comments. It makes me happy to see them, and if it isn't too much to ask, put some substance into them!
Grazie!

Ezio Auditore is (C) to Assassin's Creed II & Assassin's Creed Brotherhood.
ACII & ACB are (C) to Ubisoft.
General Info
| | | | |
| --- | --- | --- | --- |
| Ratings | | Comments | 5 |
| Category | Games » - All Titles » Assassin's Creed | Media | Graphite pencil |
| Date Submitted | | Time Taken | Two Days |
| Views | 609 | Reference | My Bwain, other referances |
| Favorites... | 3 | Keywords | |
| Vote Score | 4 | License | Berne Convention |