Hawk Pride
Hawk Pride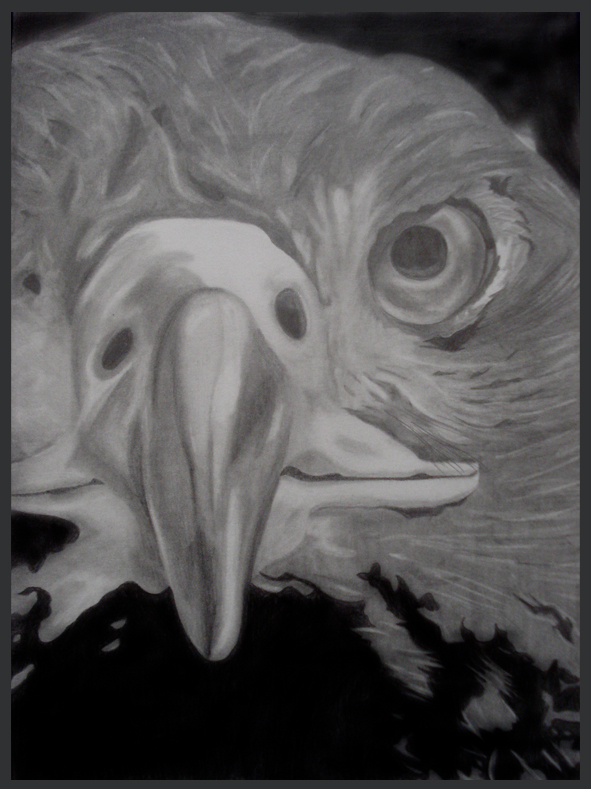 Description
Though my highschool´s mascot is the hawk, the title does not refer to them lol.

This picture I drew for my grandpa, whom I get my art talent from. It´s hanging proudly in his house, and I named it ¨Hawk Pride¨ for his pride in me. I think it´s a hawk..maybe an eagle not really sure. The reference I got was from the backgrounds program on my iphone lol.

Anyway done with pencils from 2H-3B. The part that´s completely black sucks, the paper I choose lifts the color off too much so the markings show. My favorite part is the beak and the eye, I really suffered with the so called fur, not really happy with how it came out. I´ll post a better copy when I get home.

This is an example of my ¨Animal Pencil¨ Commissions. They range from 20-35 USD. If interested please check out my journal on deviantart (wwww.toon-star.deviantart.com)for more info, I could use the money!