Hector 'Jesse' de Silva
Hector 'Jesse' de Silva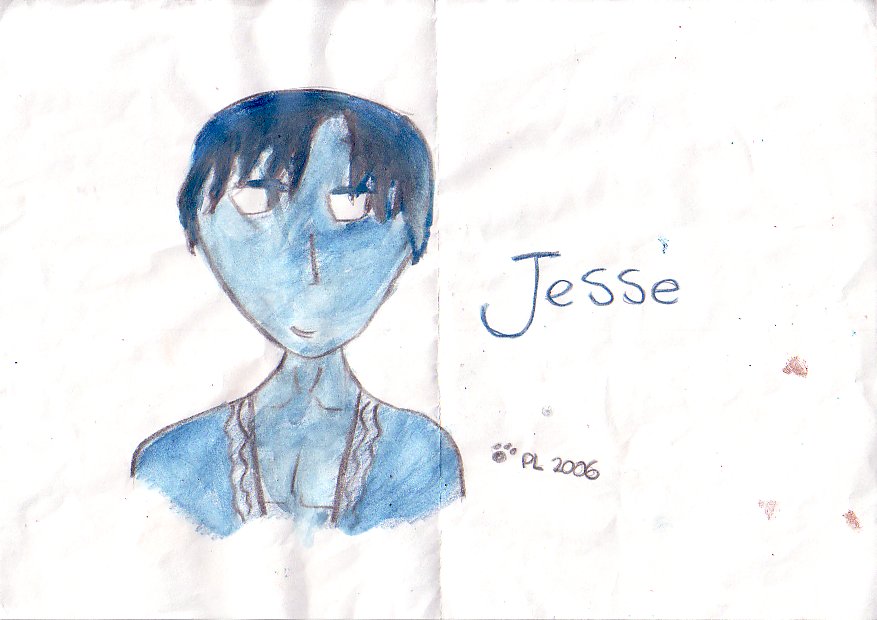 Description
It's Jesse everybody! Welcome to my latest obsession...The Mediator Series, by Meg Cabot. I have read all five books and I am waiting eagerly for the sixth and final installion to be released.

I like Jesse a lot, he's one of my favourite characters in the series. His hair looks a bit wrong, like it is wet or something, but it is my first attempt so you can only expect mistakes!

I don't want to hear anything about Book Cover Illustrations, by the way...this is how I picture Jesse from the descriptions Suze gives in the stories.

Sketched out, then outlined and coloured with Metallic Pencil Colours. Comments and Constructive Critique please, but, please, no flaming.

Probably more Mediator art coming soon.
General Info
Comments
3
Media
Unspecified
Time Taken
Reference