Here comes the Bride
Here comes the Bride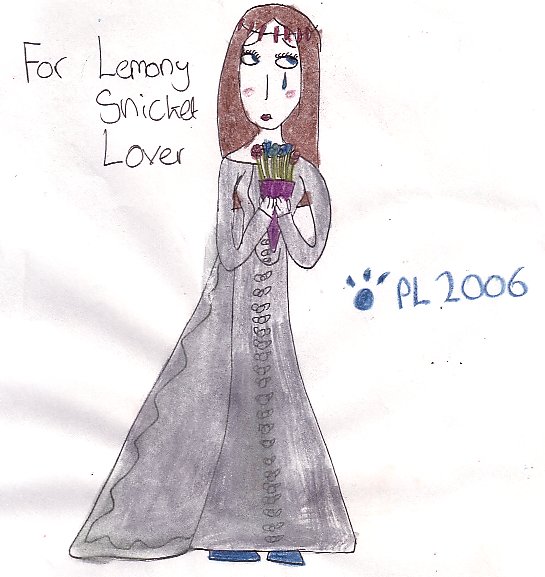 Description
For Lemony Snicket Lover.<br />
<br />
Violet, as she is about to walk up the aisle, based on Lemony Snicket Lover's "Violet as a bride" picture. I changed it about, hope you don't mind LSL. I made her dress grey rather than white because that would look strange as her skin is white also in this picture. Let's just all pretend that Count Olaf never washed the dress, so it went grey and yucky? <br />
<br />
Placed the The Movies section rather than the books section because of Violet's hair being brown and straight (as her movie self is) instead of black and curled and the ends. (like her book self is)Rated Spoilers because I've given away the fact that she nearly marries the Count.<br />
<br />
Sketched out, then outlined with black fineliner and coloured with Metallic pencils. <br />
<br />
Comments and Constuctive Critque please, but no flames.<br />
<br />
I might not do some more Unfortunate Events art for a while, as my main intrest right now is The Mediator.<br />
<br />
I take Requests.
General Info
Comments
2
Media
Unspecified
Time Taken
Reference